Published: April 16, 2010, By By Nsenga Thompson, Associate Editor
ROCKFORD, IL | PFFC was invited to visit Martin Automatic on March 5 for an exclusive look at the new MBSC/STR compact splicer/rewinder combination. With speeds to 500 fpm and a very attractive price tag, the MBSC/STR combo offers a practical, affordable solution for narrow web converters.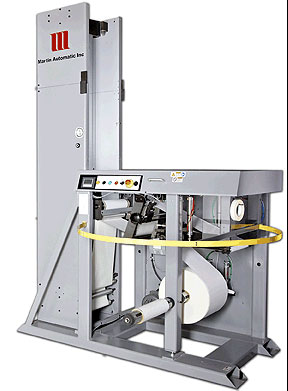 Based on Martin Automatic's successful MBS splicer, the MBSC (the "c" stands for compact)  features the same patented rolling-shear splice unit, lift-and-load roll loading from the aisle, and inertia-compensated festoon as the MBS, but it is designed for press widths to 13 in. The MBSC can splice automatically on manual push-button initiation; on operator-adjustable, automatic roll diameter initiation; or by tail-grabber initiation as the web separates from the core for minimum waste/maximum material usage.
"The MBSC is not a cheaper version of our high-performance MBS splicer," says Gavin Rittmeyer, VP of sales and marketing. "The MBSC and the MBS share operator convenience and web handling features; however, the MBSC has been specifically designed for narrower web widths out to 13 inches and smaller roll diameters up to 31.5 inches. That means the MBSC/STR combo is a great fit for narrow web label printers and converters, especially in shops where space is limited."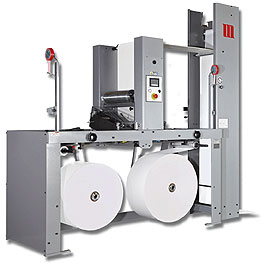 Rittmeyer says the new upgrade significantly boosts productivity and reduces material and time waste for more profitable operations. "It's affordable, practical, and a smart upgrade that quickly delivers greater production from your current or new equipment."
Martin Automatic already has sold five units, which includes an installation at Ample Industries, Nixa, MO. The converter recently installed the MBSC/STR combo to an existing Mark Andy 2200 press.
The MBSC will be on display at Martin Automatic Booth 811 during Labelexpo Americas, being held September 14–16 at the Donald E. Stephens Convention Ctr. in Rosemont, IL.