Published: January 26, 2023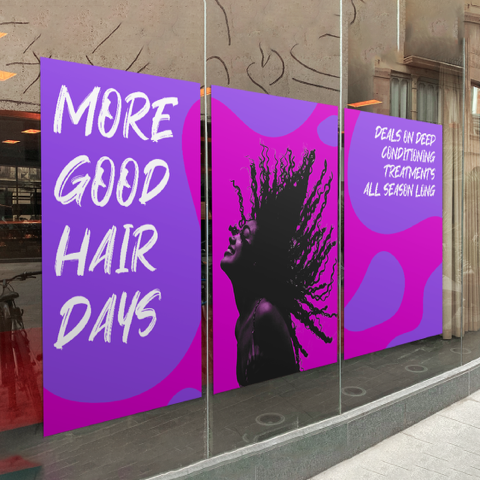 Monadnock Paper Mills, Inc. the oldest continuously operating paper mill in the U.S., introduces Ultrahide® PC 100 Blockout Poster. Ultrahide is a high-performance, Forest Stewardship Council® Certified, 100 percent opaque blockout poster stock ideal for indoor retail, hospitality and event signage. In answer to the call for more sustainable materials to replace PVC, styrene and vinyl, Ultrahide is now made with 100 percent post-consumer waste (PCW) recycled fiber and it is curbside recyclable in the mix paper waste bin.
Ultrahide is engineered for superior performance in varying moisture conditions. The bright white, uncoated printing surface is optimized for excellent photographic reproduction using offset, screen, latex inkjet, and UV inkjet printing equipment.
"Ultrahide Blockout is a great companion to the Ultraform® Backlit and FR Poster options in our EnviPortfolio® of printing substrates," said Julie Brannen, Director of Regional Sales & Sustainability Solutions of Monadnock. "We are pleased to offer brands an even better, more sustainable solution for all their blockout signage."
If you are a print service provider or value conscious brand looking to make a big impact with beautiful point-of-purchase or event signage, contact Monadnock at This email address is being protected from spambots. You need JavaScript enabled to view it. for more details about the full line of Envi Poster Stocks.