Published: January 26, 2023
Stevanato Group S.p.A., a leading global provider of drug containment and delivery solutions to the pharmaceutical, biotechnology, and life sciences industries, has announced its latest collaboration with Transcoject GmbH, a medical device and pharma packaging solutions company. The collaboration will enable Stevanato Group to add cyclic olefin polymer (COP) and cyclic olefin copolymer (COC) PFS to its existing portfolio of solutions providing added value in the customers' supply chain.
By integrating Transcoject's technological know-how with Stevanato Group's capabilities and expertise – in drug containment solutions, manufacturing and market trends – Stevanato Group will be able to offer pre-fillable syringes in glass and in both COP and COC polymers.
COP and COC pre-fillable syringes may be usable in a wide range of applications, including sensitive biologics, mRNA vaccines, and hyaluronic acid-based drugs. The products' versatility and customizability can make them ideal for meeting many compliance requirements, and they can be seamlessly integrated into existing fill and finish lines.
The technology is intended to enable a broad range of format options from 0.5ml to 200ml, making it adaptable to customers' specific requirements. Stevanato Group expects the technology to be ready in 2025 with a first validated product for Luer Lock PFS. In the interim, Transcoject will support customers by providing sampling and the companies also intend to utilize their current capacity to meet demand. A staked-needle PFS version is expected to be launched in the following years.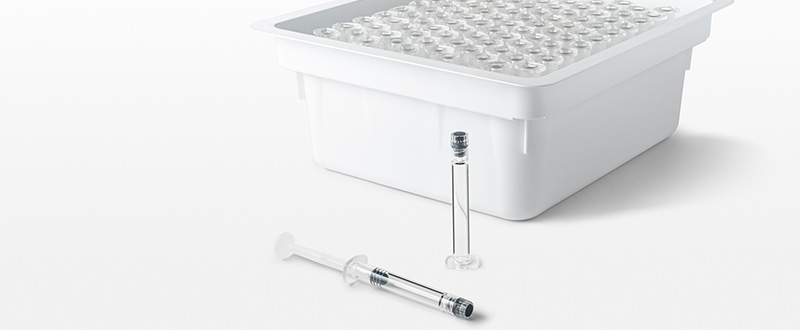 The technology will embrace Stevanato Group's commitment to conducting business under the principles of sustainability by embedding sustainability practices, minimizing the consumption of natural resources, and optimizing the efficiency of the manufacturing process.
Stevanato Group will unveil the new COP and COC syringe solutions as Nexa Flex™ at the Pharmapack Europe conference in Paris, France, February 1-2, 2023, at booth no. F46.
To learn more, visit: www.stevanatogroup.com or www.transcoject.com.