Published: January 19, 2023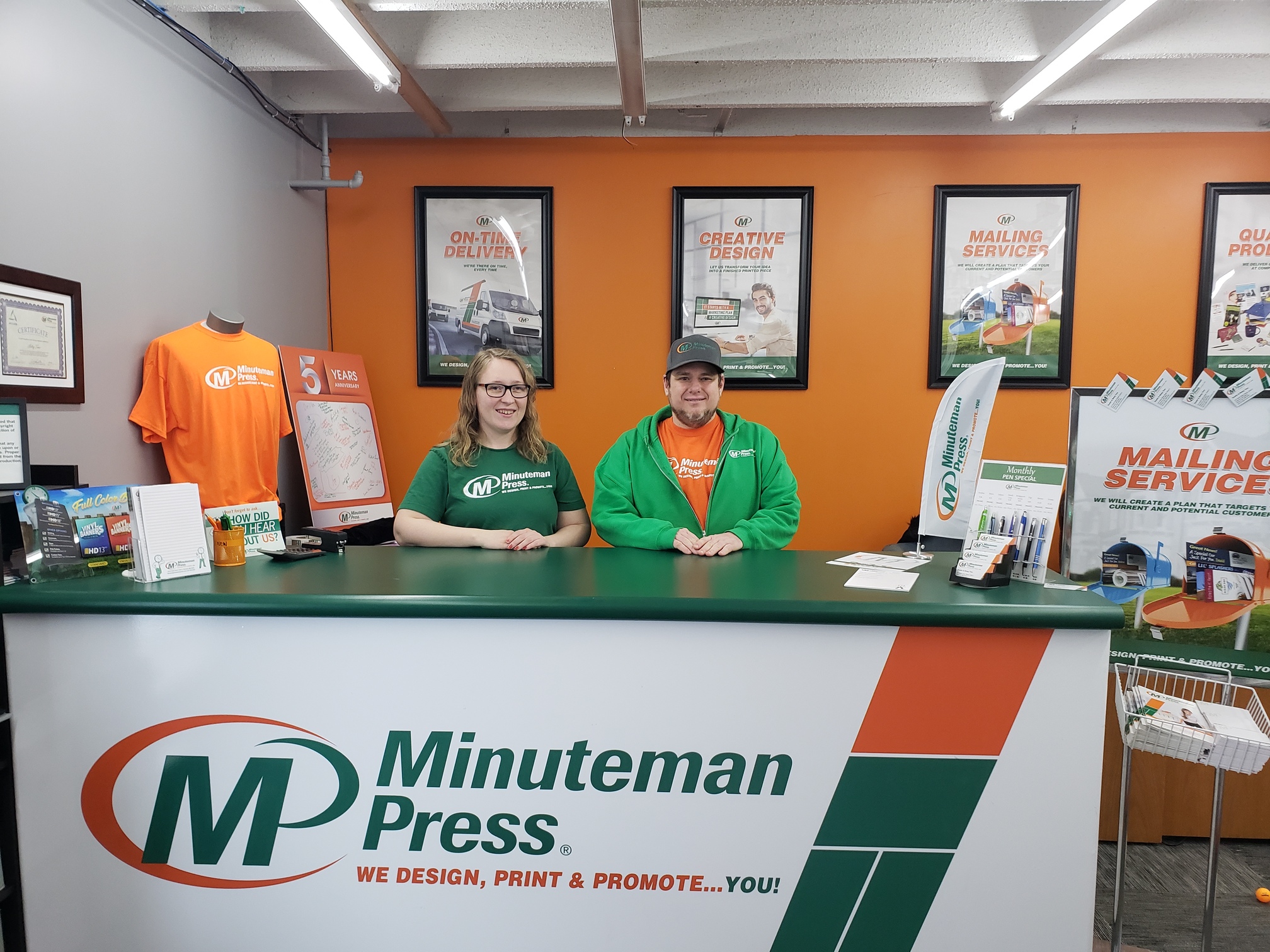 Co-owner Betsy Tino Wins "4 Under 40" Award Recognizing Emerging Leaders in the Community
Betsy and Dustin Tino, Fairmont natives and owners of the Minuteman Press franchise in Fairmont, Minnesota, are proud to celebrate five years in business. Betsy has also won the "4 Under 40" Award from Twin Valley Action Council BSA, which recognizes emerging leaders in the community.
Returning Home to Start a Business
Five years ago, Betsy and Dustin decided to move back to their hometown of Fairmont. Betsy said, "We've had a lot of milestones in five years since opening in November of 2017. In our first year, we moved back to our home town and opened up a brand new Minuteman Press location. We started the business from the ground up, we had a baby and parented our 4-year-old. After growing the business in our first two years, the pandemic certainly changed things both for the business and our family in 2020. We ended up home schooling while managing the business, and later we decided to make a big decision to relocate to a new building that we purchased."
Winning "4 Under 40 Award" & Growing the Business
As Minuteman Press keeps the momentum going in Fairmont, Betsy was thrilled to be recognized by the Twin Valley Action Council BSA for her hard work. "This award is to recognize emerging leaders in our local community. I am honored to receive this award and be one of the four recipients because being involved in our small community is a great way to help our business, other businesses and our community all grow together."
For more information, visit https://minutemanpressfranchise.com.