Published: June 24, 2021
Miraclon, home of KODAK FLEXCEL Solutions, hosted its first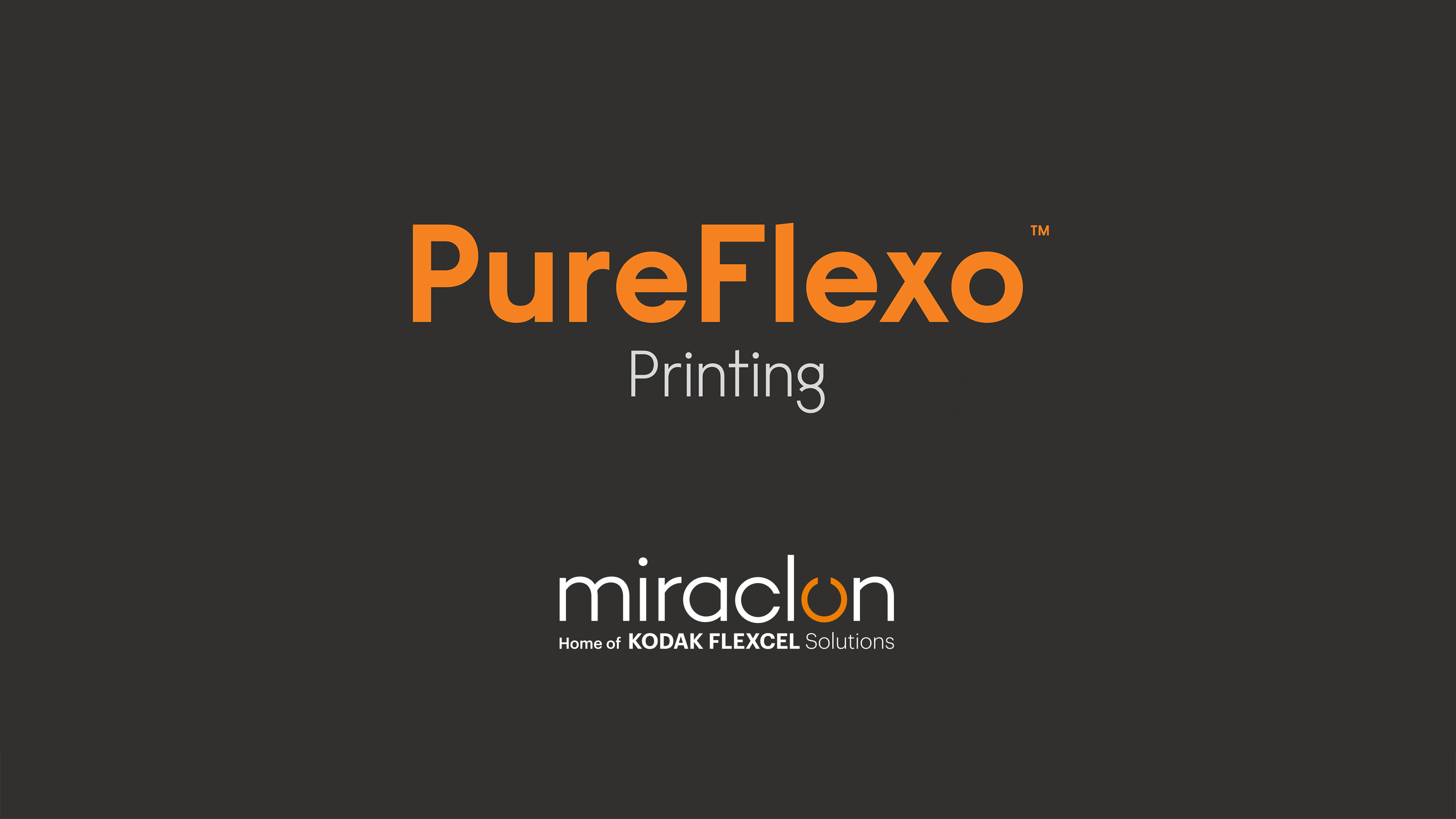 Miraclon Innovates virtual event to introduce PureFlexo™ Printing, which enables KODAK FLEXCEL NX System users to produce high-quality flexo print within a wider operating window on press by controlling unwanted ink spread in ways never seen before.
Designed specifically for wide web solvent ink on film applications, PureFlexo Printing maximizes press efficiency, repeatability and overall performance while enabling printers and prepress providers to experience cleaner print, stable color and a better bottom line for their business.
Printers get the best out of their press machinery when they have the flexibility to run uninterrupted. They need wide latitude (also referred to as the operating window) and a robust process to manage production efficiently as a narrow latitude means small changes can push a print run out of acceptable quality or tolerances. By resisting unwanted ink spread, PureFlexo Printing gives printers the power to keep the press running with a low risk of getting to unacceptable print.
Built on Miraclon's expertise in highly controlled ink transfer mechanisms and further unlocking the core capabilities of the FLEXCEL NX System, PureFlexo Printing reportedly gives unprecedented control over unwanted ink spread, increasing print latitude at all quality levels.
This extension of Miraclon's knowledge in Advanced Plate Surface Patterning Technology, which has had over two years of testing in the field on over 20,000 commercial jobs, proves to:
Reduce unscheduled press stops due to dirty print;
Deliver more predictable color;
Decrease press-to-proof match issues; and
Lower the impact of operator and other production changes.
PureFlexo Printing is available immediately to all FLEXCEL NX System users through the KODAK FLEXCEL NX Print Suite for Flexible Packaging.
For more information, visit https://www.miraclon.com.