Published: June 24, 2021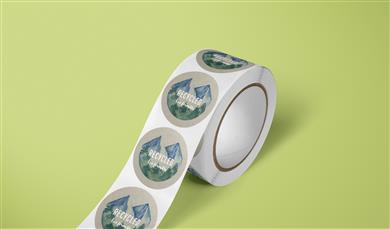 Leading global packaging and paper group Mondi has partnered with German manufacturer VPF, an expert in self-adhesive materials and coatings, to create the world's first sustainable release liner range made from recycled paper.
VPF committed to make its labels more sustainable by producing them from recycled materials. In a next step, the company wanted its release liners to also be made of recycled materials and collaborated with Mondi to make this possible. Mondi used its customer-centric EcoSolutions approach to support VPF's sustainability commitment, and with Mondi's EverLiner M R, all the components of VPF's label laminates are now made from recycled materials.
Mondi's EverLiner M R was launched in February and is the first machine-glazed release liner with 70 percent recycled content on the market. As well as using less fresh fibres, it is reportedly available with FSC® or PEFC-certified paper and significantly reduces the CO2e footprint compared to standard liners. This means EverLiner M R is a more responsible release liner solution for labels, tapes, envelopes, and industrial applications.
Working closely together to test and trial VPF's transition to EverLiner M R, enabled the new solutions to be rolled out on existing production machinery.
"The functionality and performance of Mondi's EverLiner with our adhesive labels range is comparable with a conventional liner, and the product helps us achieve our sustainability goals," said Holger Steinbach, technical director, VPF. "This is just one step in our eco-journey, and we are committed to creating products that work better for our planet."
"As a development partner of VPF, we worked closely with the team from the outset, offering a sustainable release liner alternative with no need to change the silicone system, and creating products that are effective, yet reduce the environmental impact," Vincenzo Pierro, Business Development Manager Labels, Mondi. "By using our EcoSolutions approach, we were able to ensure a smooth transition and a successful product launch for a more sustainable solution and are proud to be launching this world first in labels."
For more information, visit https://www.mondigroup.com.