Published: March 16, 2021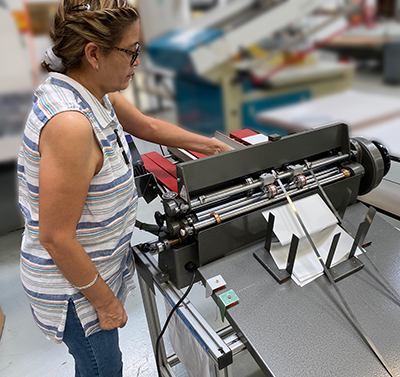 Marian Mexico, a global manufacturer of precision die-cut components made of innovative flexible materials, chose a size 24-inch Semi-Slitter that best fit its application needs.
Marian, established in 1954, has 11 locations serving companies all over the world. Rollem's Semi-Slitter meets its company's high standards for its customer's.
The Semi-Slitter is reportedly the top choice of sign and label companies to kiss-cut labels and stickers. Rollem's advanced SS Semi-Slitting/Kiss-cutting slitters could allow you to back or face-slit stocks with precisely controlled cuts and easy depth adjustments on all types of pressure sensitive adhesives (PSA). With superior stability and control, you can slit any material from fine paper stocks to heavy gauge plastics, with the same accuracy — sheet after sheet.
Rollem offers five model sizes to successfully back slit PSA in a variety of wide format outputs. The company reportedly has the widest range of kiss cutters on the market with five sizes of kiss cutting machine all the way up to 42-inches wide.
The Double Head model is configured with a two-shaft design allowing for one shaft of semi-slitting and the second shaft for scoring, perforating or slitting heads. The double head models offer these added functions if needed.
For more information, visit https://www.rollemusa.com.