Published: March 08, 2021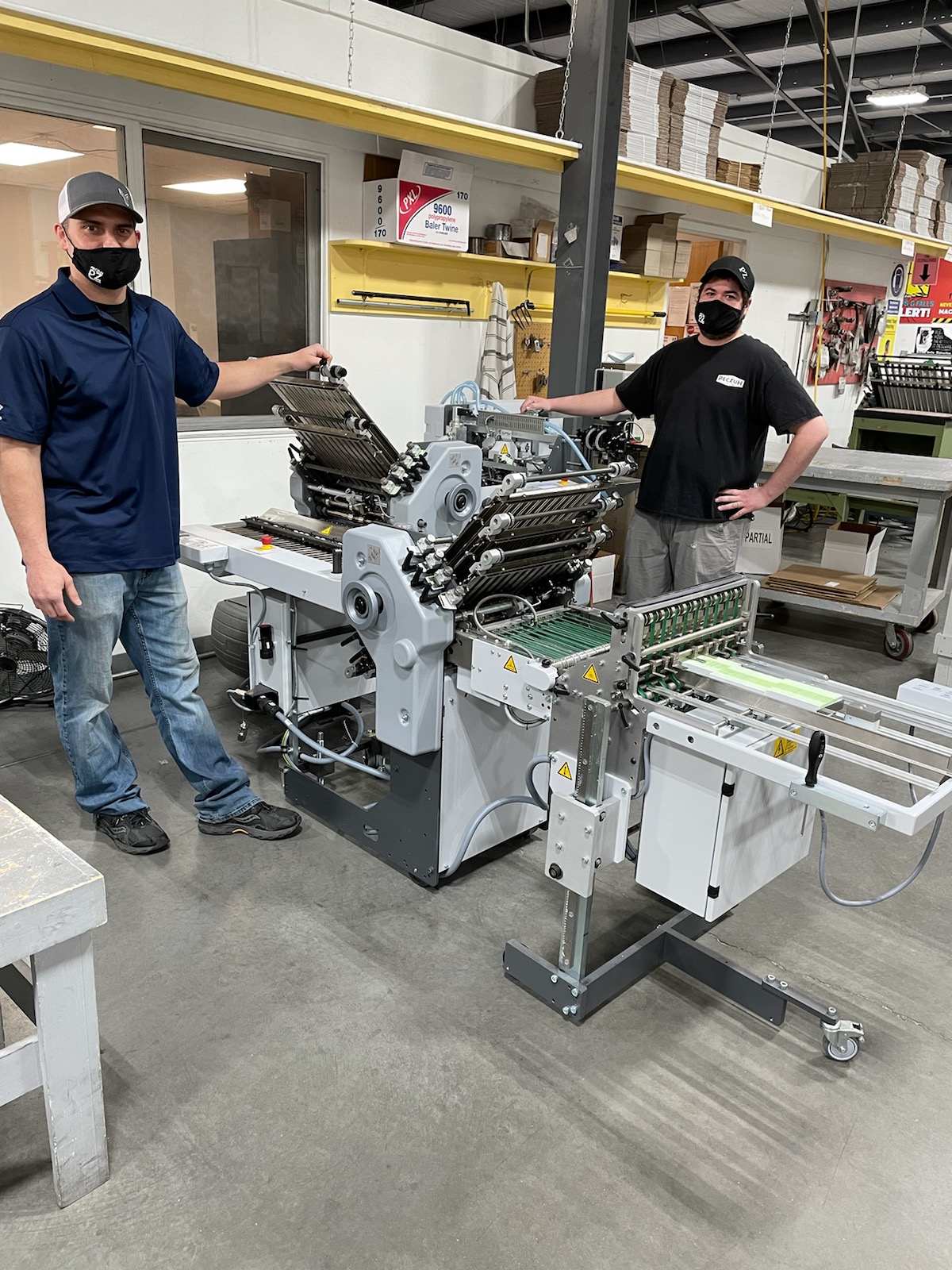 Looking to streamline efficiencies throughout their plants, print shops nationwide are turning to Heidelberg's commercial postpress solutions to upgrade their aging finishing equipment. Both installed in January 2021, the new POLAR 115 cutter at Braintree Printing in Braintree, MA and the new Stahlfolder Ti 36 at Peczuh Printing in Price, UT are significantly improving the productivity and throughput of both companies.
"Crazy Fast" Cutting for Braintree Printing
A trade printer servicing the Northeastern U.S., Braintree Printing needed a higher throughput cutter to handle the challenges of its twenty-hour production days. The company, who specializes in "crazy fast turnaround times," selected the new POLAR 115 to replace an aging cutter from a competitive manufacturer based on its exceptional experience with a POLAR 78 cutter it installed in 2014.
"We are very deadline oriented and make tight delivery commitments. We can't afford any downtime, so we need our equipment to be up and running when our finishing crew arrives at 6:00AM to finish the work that was printed the previous day. Our current POLAR cutter has always been extremely reliable, so we knew we would have the same experience with the new 115 as well," said Jim Corliss, marketing manager at Braintree Printing.
Equipped with offset and digital capabilities, Braintree Printing's POLAR 115 complements its already extensive bindery capabilities, which includes die cutting, perfect binding, and its existing POLAR 78. Thanks to the intuitive and operator friendly interface, the POLAR 115 offers the shortest makeready times and is the most efficient cutter on the market. After only a few days of running the machine, Braintree experienced significant improvements in its productivity and its ability to move jobs out of the bindery and to its customers much quicker.
According to Corliss, "While there are less expensive cutters on the market, the POLAR 115 is far more productive, worry-free, and longer lasting than its competitors, so our total cost of ownership is actually lower than it would be with other machines."

Click here to see a short video about Braintree Printing's new POLAR 115.
Small Folding, Big Return for Peczuh Printing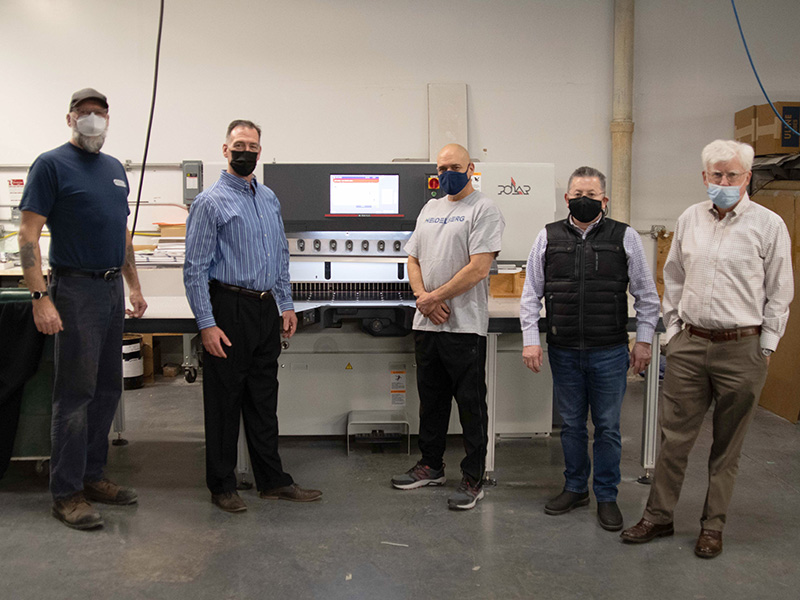 Also needing a more productive finishing solution, Peczuh Printing installed a new Stahlfolder Ti 36 to better service the growing pharmaceutical and nutraceutical side of its business. The Ti 36 is specially designed for small formats and miniature folding applications such as mini booklets or packaging inserts for pharmaceutical products and is easy to operate thanks its clear control system and ability to handle even the most complex folds with ease. Replacing an older Stahlfolder, the new Ti 36 began running live jobs in Peczuh's facility a mere two days after the machine arrived at its facility, and the plant's operators immediately noticed improvements.
"Our operators are no longer frustrated at the end of the day. Now they're excited about the new technology and have started testing the machine's boundaries to see how far they can push it," said Frank Peczuh, owner of Peczuh Printing.
Committed to a vibrant, healthy future for the printing industry, Peczuh Printing prides itself on continuously taking care of its customers "once they have invited us in." The new Stahlfolder purchase helps achieve this goal through enhanced efficiency, better quality folding, and faster turnaround times. With an increasing demand for this specialized small format folding, Peczuh also sees its capabilities with the new Ti 36 as growth potential for the company with new clients.