Published: March 03, 2021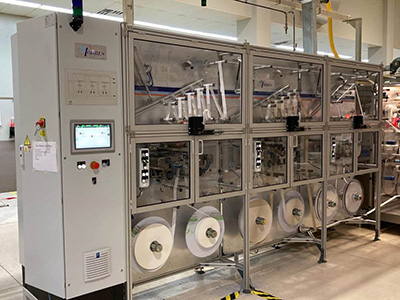 MTorres reported that it has supplied a narrow web unwinder/butt splicer for the bandage market. This machine solved the manual roll change and splicing associated with their existing equipment. The Mtorres Micro also overcame the customer's problem working substrates requiring very low tension, and a very tight tension range tolerance.
MTorres will be delivering a second Micro in the near future.