Published: June 10, 2020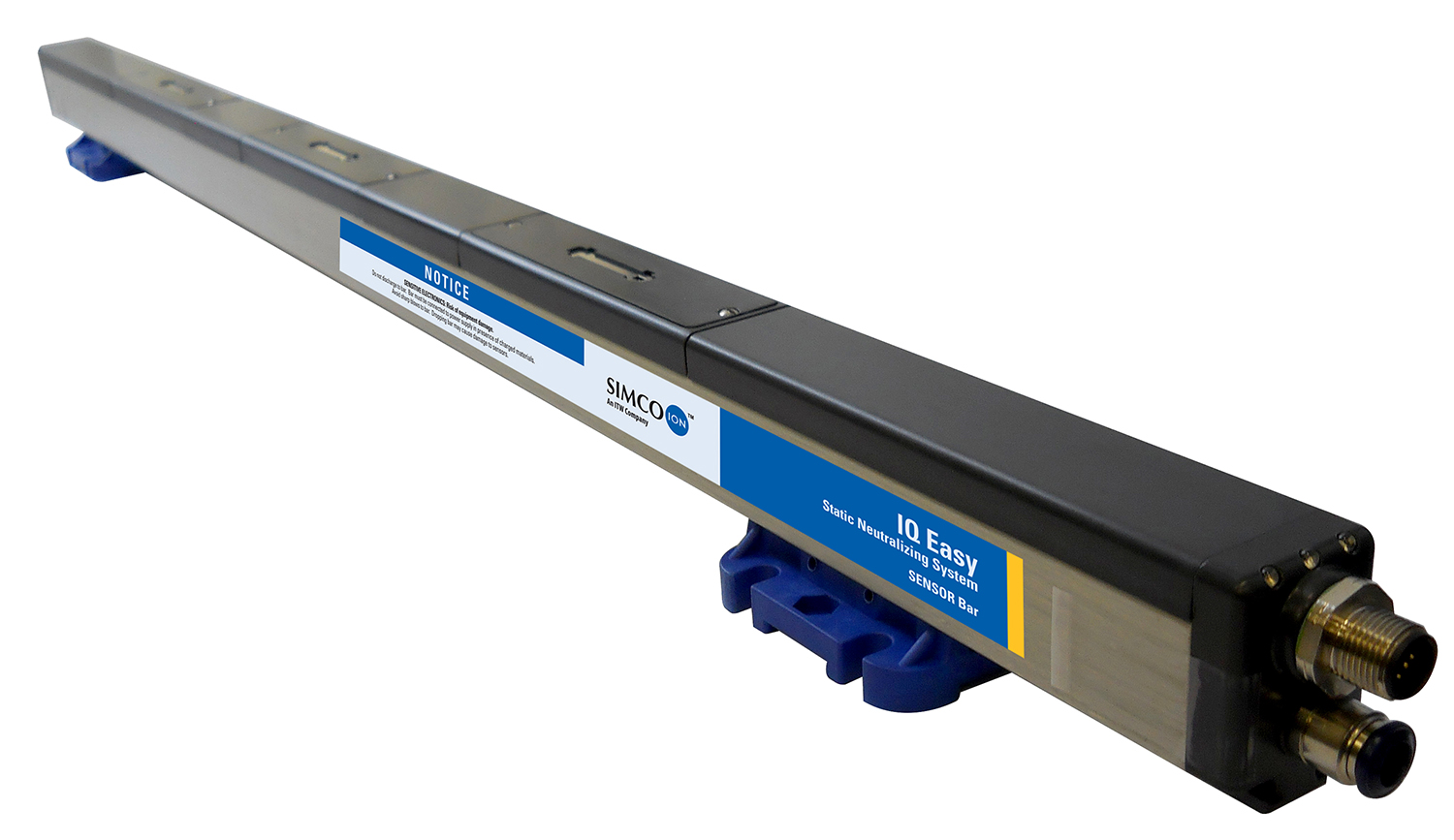 Simco-Ion has updated the IQ Easy Sensor Bar so that it now is capable of monitoring Charging Applications. Always available for Neutralizing applications, users now have the ability to choose Neutralizing or Charging when connected to the Control Station. As a valuable part of the IQ Power System, the IQ Easy Sensor Bar is an active multi-point sensor bar that functions in monitoring or closed-loop feedback modes. This bar is now capable of measuring as needed in real-time to ensure you are receiving the most out of your system whether running in Neutralizing or Charging Mode.
The design of the IQ Easy Sensor Bar allows for various configurations, giving the ability to position the sensors along the web path or in critical areas to receive a complete understanding of electrostatic charges unique to the application. The sensor bar allows the option to run in Neutralizing or Charging Mode providing individual sensor readings, user-controlled voltage alarms and over 40 bar configurations.
For more information, visit www.simco-ion.com.