Published: May 14, 2020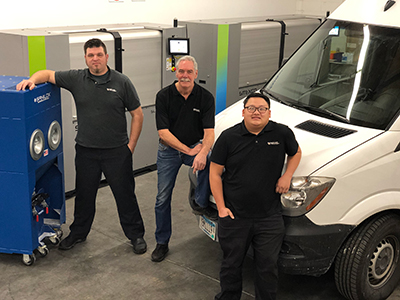 Eaglewood Technologies Xpress™ Anilox Cleaning announced its technicians have begun scheduling on-site cleaning appointments. The trained technicians are first focused on safety and professional service while deep cleaning anilox rolls.
Eaglewood Technologies is identified as a critical supplier and reportedly follows all CDC recommended safety measures; COVID-19 Safety Policy is available on request. The skilled technicians have provided anilox cleaning services for over 25 years, cleaning nearly 30,000 rolls.
The service is safe for rolls, for people and the environment and includes detailed rolls reports of the service. There is also a ship-in roll cleaning option with turnaround times of 24 – 48 hours. Emergency cleaning is also available.
For more information, visit www.eaglewoodtech.com.