Published: November 13, 2019, By Josh Scanlan
I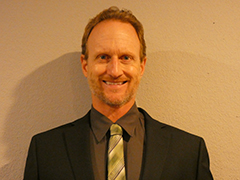 t was recently announced that David Young joined SOMIC America as the new operations manager. Tasked with the responsibility to oversee all aftermarket services, he reports to Peter Fox, senior vice president of sales.
"David has a world of experience in the manufacturing world. It made him an interesting choice for this position," said Fox. "He's a jack-of-all trades and has had success in many different management and supervisory positions. SOMIC America continues to grow, with more customers and greater responsibilities. David is the right person to help us maintain and handle that growth and what lies ahead."
Young has 29 years of manufacturing experience, including recent Wisconsin stints as the manager of operations for an eCommerce company and as the sales manager for a carton manufacturer. He's also served as a general manager, plant manager and in other supervisory positions, including as the fulfillment manager and partner for a contract manufacturing center.
Handling SOMIC's aftermarket services, Young will engage customer involvement with oversight of customer technical support and the spare parts division.
"What intrigued me most about joining SOMIC America was the opportunity to have a noticeable impact on the growth and success of a company," said Young. "I believe the timing is perfect. With low employment, companies are increasingly turning to automation. SOMIC offers high quality, reliable and fast retail-ready machines with a small footprint, making it a perfect fit for our customers."
For more information, visit www.somic.us.