Published: October 31, 2019
Montalvo has promoted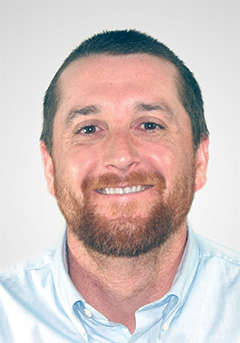 Tony Rossetti to North America sales manager. Rossetti will oversee Montalvo's North America sales efforts, with an emphasis on building relationships within existing and new industries, managing Montalvo's external sales team, and continuing to further Montalvo's growth strategies. Previously Rossetti worked as Montalvo's applications specialist - Northeast.
"Tony has had immense success in his previous roles, exceeding targets in all categories. His extensive product, application, and customer knowledge has allowed Tony to build stronger relationships and come up with solutions to any customer problem whether standard or custom. Tony is highly committed to delivering excellence both internally and externally, directly benefitting our customers and his colleagues. He will bring this commitment and dedication to his new role, to grow Montalvo even further," said Bryon Williams, director of sales and marketing at Montalvo
Rossetti's background includes 20 years of manufacturing, management, and sales experience with multiple companies including Montalvo, Hancock Lumber, and Cabin Candlery and has also operated his own Landscape Management business from 2001-2005.
For more information, visit http://www.montalvo.com.