Published: April 24, 2019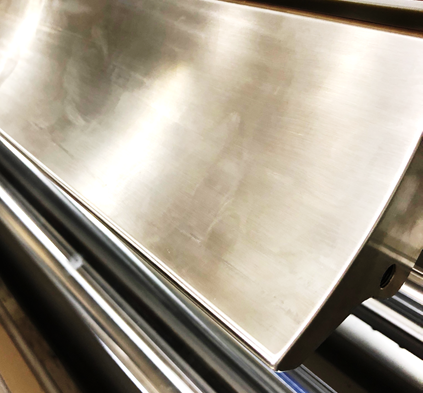 Pillar Technologies recently announced the addition of its CTG Max Electrode with features and benefits that include:
Significantly reduces treatment station cost by concentrating power output to one electrode assembly for most applications.
Customized to the curvature of your specified ground roll, minimizing gap-setting time.
No edge-arcing, as seen with square or round electrode profiles which do not contour to the ground roll.
Solution for all non-conductive material applications, and particularly high-speed lines.
Does not require internal cooling for treating of most web materials.
Internally-cooled design available for thermally- sensitive materials and for plasma system applications.
Low maintenance, rigid stainless steel construction; built to last for the life of the treating station.
Surface Modification Effects:
High energy density discharge increases surface roughness and the number of activation sites.
More homogenous and uniform discharge increases surface energy.
Expanded electrode surface area increases treatment dwell time per m2 and adhesion.
For more information, visit www.pillartech/surfacetreatment.aspx.