Published: January 14, 2019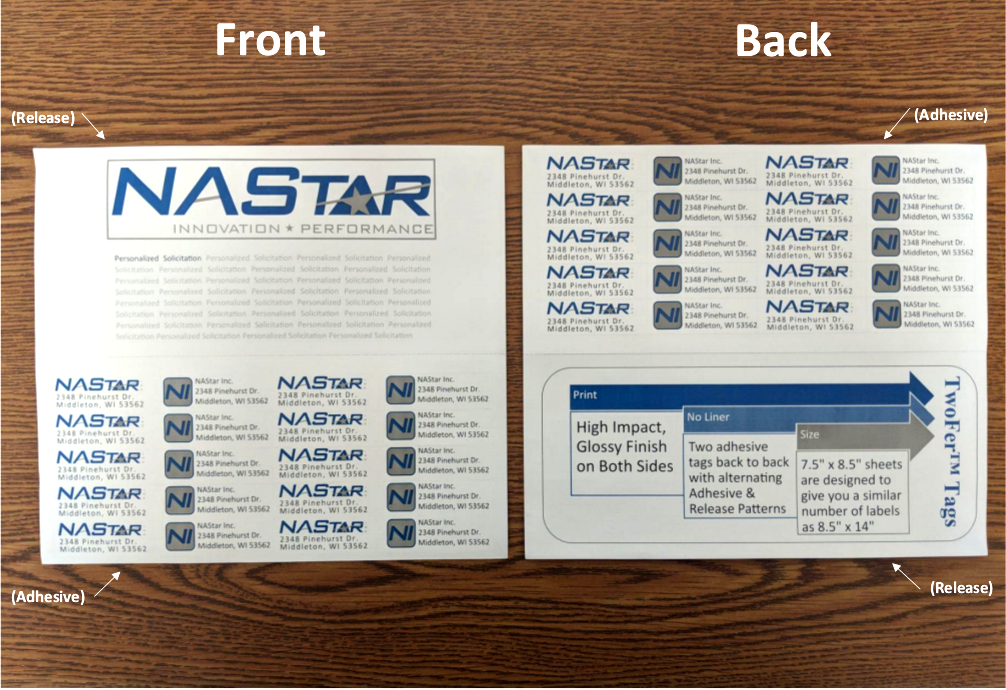 NAStar Inc. introduced at Labelexpo a double sided TwoFer® Charity Label direct mail concept with back to back face sheets and no liner. Eliminating the liner allows high impact graphics to be printed on both sides of the sheet.
This new concept responds to the Fund Solicitation Market's desire for new ideas. Eliminating the disposable release liner is not only environmentally responsible, but allows for the same number of labels per sheet on half the material.
For more information, visit www.nastar-inc.com.