Published: December 14, 2018, By Christine Pietryla Wetzler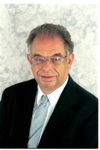 FOUNTAIN HILLS, AZ | Edward D. Cohen, PhD, of Edward D. Cohen Consulting, Fountain Hills, Ariz., was recently honored for 60 years of service to the ACS at the America Chemical Society Central Arizona Section annual banquet. Cohen is a technical consultant to AIMCAL and a recognized expert in all areas of the web coating process.
Cohen has 40+ years of experience in research and manufacturing technology. He is a technical consultant for the Assn. of Industrial Metallizers, Coaters & Laminators.
The ACS is the world's largest society for chemistry professionals.