Published: September 27, 2018, By Christine Pietryla Wetzler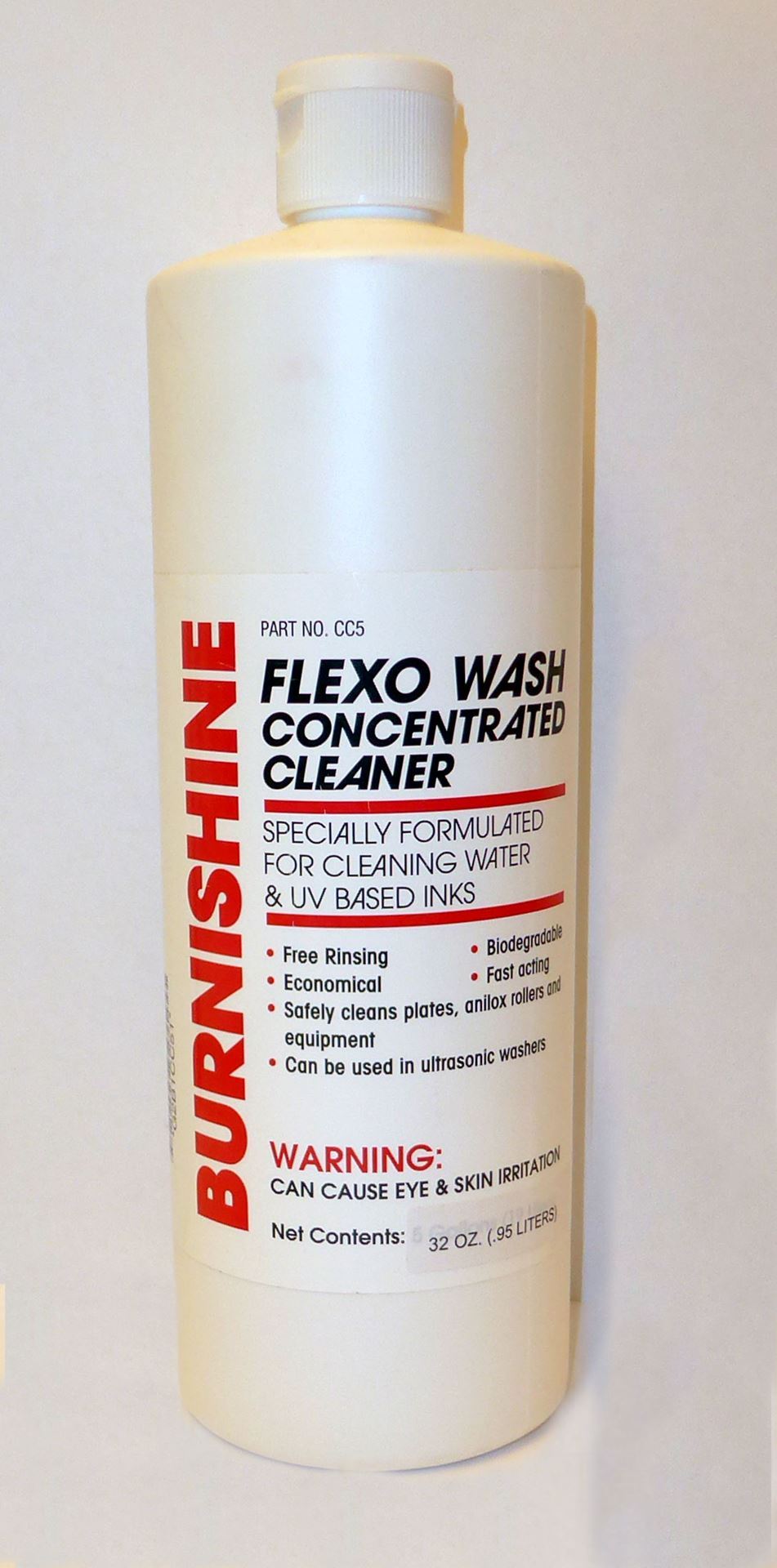 LAKE VILLA, IL | Burnishine Products has announced the immediate availability of a new flexo cleaner formulated specifically for use on plates and anilox rolls.
New Burnishine Flexo Cleaner is an effective and versatile product that safely cleans plates, anilox rolls and more. It contains low-phosphate biodegradable surfactants and is environmentally safe. Burnishine Flexo Cleaner has been thoroughly tested on water-based and UV-based inks and varnishes and may be used full strength or diluted as much as 1:8 with water. The product ships without HAZMAT fees, providing significant savings over many other cleaners.
Discussing the new product, Burnishine Products President Roger Giza said, "Tests of Burnishine Flexo Cleaner by Fox Valley Technical College verified its effectiveness on water-based and UV-based inks and varnishes. And a leading press manufacturer found concentrated Burnishine Flexo Cleaner to be more effective than other popular cleaners. We are confident that Burnishine Flexo Cleaner will be popular among flexo printers around the world."
Since 1887, Burnishine Products has manufactured a broad line of pressroom and related chemical products, including plate chemicals, blanket and roller cleaners, fountain solutions and a line of related cleaning products. All Burnishine products are manufactured in the United States.
This email address is being protected from spambots. You need JavaScript enabled to view it.