Published: August 12, 2018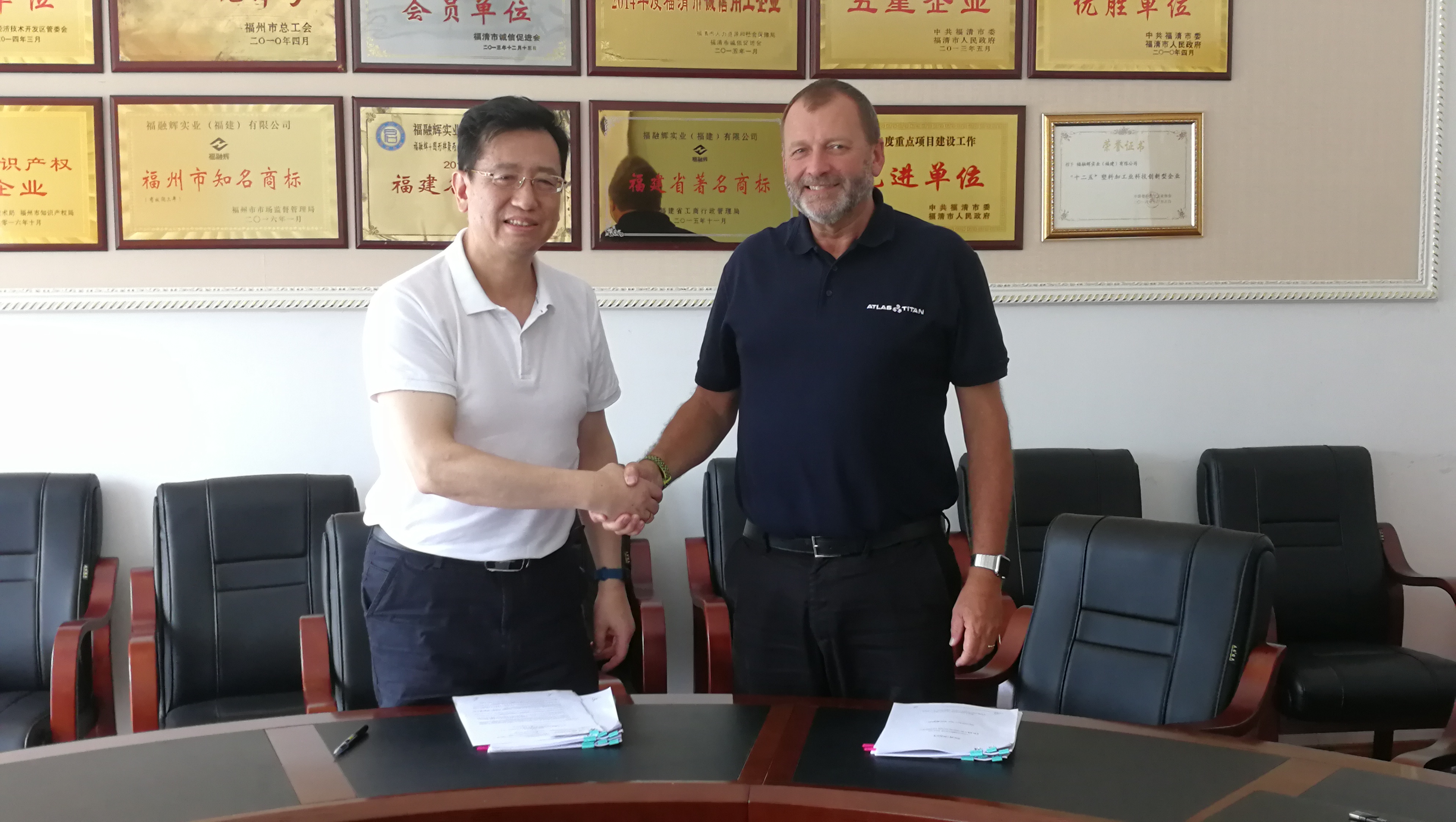 BEDFORD, UK | Atlas Converting Equipment Ltd is proud to announce the signing of a contract with Fujian Furong Technology Group to supply a 10.4 meter Atlas CW1040 primary slitter rewinder.
Fujian Furong Technology Group is one of the three largest producers of BOPP film in China and a long standing, highly valued customer for Atlas Converting Equipment Ltd.
Currently Fujian Furong Technology Group have 6 Atlas CW1040 primary slitter rewinders, two at 8.3 meters and four at 8.7 meters. These machines are installed at three production sites in China, Fuqing, Fujian Province; Guangzhou, Guangdong province; and Nantong, Jiangsu Province.
Fujian Furong Technology Group use a selection criterion based on machine performance, after-sales service, the global installed base of the manufacturer and, of course, the price.
Commenting on the purchase of the seventh Atlas CW1040, Mr. Ding, Executive Vice President of Fujian Furong Technology Group Co., Ltd. said, "We have a long-standing relationship with Atlas, their machines have delivered great reliability and productivity and we have received great customer service from the Atlas team. I am very pleased to extend our relationship and look forward to receiving the new machine in 2019".
Mr. Stan Braycotton, Sales Director for Atlas Converting Equipment Ltd, said, "Despite a competitive marketplace we are extremely pleased to have been selected as the supplier of the next slitter rewinder to Fujian Furong Technology Group as not only does it prove the performance and reliability of the Atlas CW1040 but also of our commitment to supporting our customers and building long-term partnerships. We have over 1000 primary slitter rewinders installed around the world along with the infrastructure to support them and our customers and it is this commitment that has helped us extend our relationship with Fujian Furong Technology Group".
This email address is being protected from spambots. You need JavaScript enabled to view it.