Published: July 24, 2018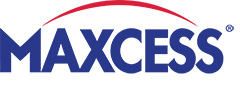 SAN MATEO, CA | Bertram Capital announced today the completion of the sale of WH Acquisitions, Inc., the parent company of Maxcess to Berwind Corporation. Maxcess is the leading global manufacturer of systems and equipment for web-handling applications. This transaction represents Bertram's 11th exit since the firm's launch in 2006. Terms of the transaction were not disclosed.
The Maxcess family of brands holds a leading global position in guiding, winding, slitting, tension control and precision rolls systems, which are critical components of web processing lines used in a wide array of end markets and material applications. Bertram Capital completed five acquisitions for the Maxcess platform including Webex, Fives North America Guiding, Valley Roller, Menges Roller and Componex.
"The closing of the Maxcess transaction represents the culmination of a tremendous partnership with an excellent management team, led by Greg Jehlik, and the successful transformation of the Company into a highly strategic global platform," said Kevin Yamashita, Partner and Head of Industrials at Bertram Capital. "The combined efforts of the Maxcess and Bertram teams solidified the Company's global market leadership position, accelerated its growth, and significantly expanded its core addressable market. As the industry's one-stop shop for customers' web-handling needs, Maxcess is well-positioned for continued growth."
The transaction process was managed by Robert W. Baird, whose team was led by Joel Cohen and Trisha Renner. Andrew Lohmann and Lisa Hedrick of Hirschler Fleischer served as the legal counsel for Bertram.