Published: December 01, 2016
SUNBURY, UK | The International Hologram Manufacturers Association (IHMA) says continuing demand for effective security devices to meet global threats will drive growth for authentication and brand protection holograms in 2017. Next year marks 70 years since the first commercial hologram was developed and the IHMA believes the technology will continue to push new boundaries in the next 12 months, adding that the arrival of new banknotes in 2017, which include the Bank of England £10 polymer note, the Swiss 20 Franc, and Israeli 100 Shekel, can only strengthen holography's role as a leading edge security device.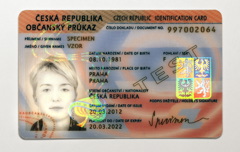 The technology will also hold up well in comparison with other optical variable features in the currency market, says the IHMA general secretary Dr. Mark Deakes, and will continue to do so for the foreseeable future.
"The new polymer notes will benefit from holographic security features that will continue to reassure both central banks and the public about currency authenticity," adds Deakes. "Some of the holographic features in more traditional paper substrates will also continue to push the boundaries of what the technology can now achieve, demonstrating that there is plenty of mileage in holography yet."
Holograms for ID, where innovations linked to digital applications, packaging, and tax stamps, are all tipped for continued growth, he says.
Eye-catching holograms add design appeal to brand packaging, so 2017 will see success in a sector where companies have to invest in new products or refresh existing brands to meet consumer demand, the IHMA forecasts. Elsewhere, holograms will see increasing use alongside other track and trace technologies to provide overt and covert protection.
This is expected to strengthen their role in tax stamp program, combatting the multi-billion global trade in illicit or counterfeit tobacco and alcohol products. The IHMA also predicts more activity for holographic optical elements (HOE), says Deakes. "This nascent yet exciting area of opportunity for holography will see organizations exploring holography technologies for new wearable head-up displays and other smart devices to enhance people's lives."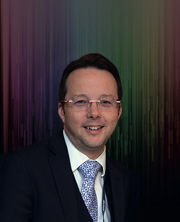 The IHMA says that, while Europe and North America will continue to offer opportunity, it's in the economic powerhouses of India and China, where counterfeiting remains widespread, that still has massive potential.
"China in particular continues to offer almost limitless scope for the holography industry today and in the years to come," says Deakes. "But we need to see more and quicker action if the tidal wave of Chinese counterfeit goods flooding onto the market is to be checked, let alone stopped. More needs to be done to tackle the problem and this might include increased integration of holograms in China as part of brand protection strategies.
This will see the IHMA building on its work in 2017 with the Chinese authorities including the China Trade Association for Anti-Counterfeiting (CTAAC), to address the problems.
Deakes says, "International communication, open-mindedness and closer collaboration will be beneficial as we move forward, helping us to tackle and solve this problem together." He adds that this will include well-designed and deployed authentication solutions, as advocated in ISO 12931, on authentication solutions, to enable examiners to verify the authenticity of a legitimate product, differentiating it from the counterfeits coming out of China.