Published: January 02, 2015, By Debbie Donberg
BOHEMIA, NY | The Flexographic Technical Association (FTA), is accepting entries for its global awards program recognizing organizations and individuals for innovative technologies, processes, and services that are accelerating and transforming the flexographic print process.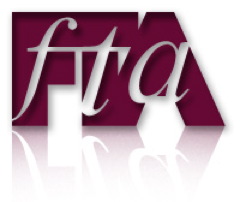 Submissions are open now through Feb. 13, 2015. Winners will be recognized in front of 2,000 industry professionals at FTA's gala Awards Banquet during the association's 2015 Annual Forum in May (May 3–6; Nashville, TN).
Technical Innovation Awards submissions are open globally to any organization/individual within the flexographic supply chain (printers/converters, print buyers, suppliers, designers, and students). Joint entries are welcome if two or more organizations are involved in developing an innovative technology.
"The FTA Technical Innovation Awards are unique—and highly valued—because they honor not just ingenuity but the way that the technology is used in the real world, bringing tangible creative and commercial benefits to the industry as a whole," says FTA education director Joe Tuccitto. "Oftentimes they celebrate collaboration between one or more technology partners that worked together to create an innovation that truly makes a difference in advancing the flexographic printing process."
Entries are judged by FTA member professionals and placed in one of the following three categories: Prepress-Graphics, Prepress-Pressroom, and Heavy Converting Equipment. Each entry is then scored in six specific areas:
• Technical Achievement
• Technical Impact on The Industry's Future
• Description of Technology
• Supporting Material Required
• User Testimonials
• Presentation of Submission
This email address is being protected from spambots. You need JavaScript enabled to view it.