Published: December 11, 2014, By Yolanda Simonsis
As the portfolio of companies within the family of Maxcess International continues to grow, a conversation with CEO Greg Jehlik and myself, Yolanda Simonsis, reveals how the company's latest acquisition, Fives [pronounced "feevz"] North American Guiding Systems, complements its elder Maxcess "siblings'" while offering customers of both Fives Guiding Systems and Maxcess unique advantages. (See PFFC's previous announcement about the Fives acquisition by visiting: www.pffc-online.com.
Simonsis: Why will users of Fives Guiding Systems equipment and PFFC's website visitors and E-Clips subscribers be pleased to hear about the Maxcess International acquisition of the company?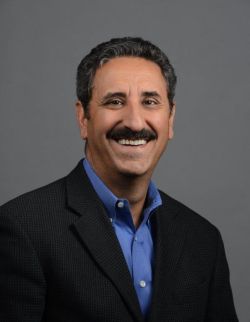 Jehlik: First and foremost, Maxcess International brings critical mass to the table in guiding with our size, longevity and breadth of product offering. Perhaps most importantly for a lot of the present customers that Fives business serves is our global reach. Fives was previously North American-centered. With Maxcess, they now have a global footprint to serve an expanded customer base. We have 'feet on the street,' we speak the local language; we can answer questions in the same time zone and provide more opportunity for global support.
For context, the company is a 50-year-old family business previously known as North American Combustion. North American Guiding was part of that business. Some years ago a French conglomerate called Fives, with 35 different operating businesses, acquired the company. The Guiding business we are acquiring wasn't as core to Fives, as it was a much smaller piece within the combustion part of their business.
With Fives Guiding business coming to Maxcess, we will integrate it with our Fife Guiding Systems, which has a 75-year history with guiding at its core and a global presence.
Simonsis: How will a user of Fives Guiding equipment, who will now go to Maxcess to find everything they need for web handling, find it advantageous in a field that now may be less competitive from a cost standpoint?
Jehlik: While you may have one less competitor specific to the guiding business, it's still a highly fragmented market with plenty of competitors in terms of selection and sources. Maxcess has by no means cornered the guiding market. Joining forces with Fives provides a global footprint that will be attractive to Fives customers here and abroad in a more robust manner. Also, in talking to Fives customers, I've learned they have additional needs that can be met with MAGPOWR, Tidland, and Webex products, so this will represent an opportunity for them to streamline their purchasing by having a one-stop shop alternative. Additionally, a lot of the markets that Fives Guiding focused on, such as tire and rubber, were not necessarily markets that Maxcess had as strong a position, so Fives is actually bringing Maxcess new customers and relationships.
Simonsis: Will there be other acquisitions on the horizon that we can anticipate from Maxcess?
Jehlik: When Bertram Capital bought us last January, part of their investment thesis was focused on acquisition. They had done their homework. They started with Webex, which is a great business that has been around a long time, but didn't have a global presence or sales force. So when Maxcess became available, it was a perfect marriage because we could absorb the Webex name and drop the Webex product line into the sales bag of our 58 sales people from all over the world. Since that first acquisition and merger with Webex, we've had a number of conversations with various businesses around the world, so our plans will hopefully include more in the future.
We're in a unique position because we have critical mass and global reach. A lot of our competitors are 'nichey,' Fives being a prime example. They offer one primary product line in a limited market geographically. Webex was another example with rolls primarily sold in North America. By suddenly linking with Maxcess, the world is now available to them. We also have manufacturing capacity and capabilities in Europe, China and North America, so the business is scalable from a marketing and operational standpoint. Bertram certainly saw that in us and will hopefully be doing more acquisitions in the future.
Visit with Greg Jehlik and the Maxcess Intl. family of companies at ICE USA on February 10–12, 2015, at Orlando's Orange County Convention Center, Booth #301.
This email address is being protected from spambots. You need JavaScript enabled to view it.