Published: November 18, 2014
DUBAI, UNITED ARAB EMIRATES | The organizers of Gulf Print & Pack reports Heidelberg has signed up as an exhibitor for the show's next edition, which takes place April 13–16, 2015, at Dubai's World Trade Centre.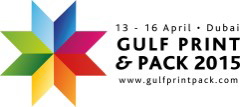 Heidelberg will be focusing on its Prinect workflow integration between prepress, press, post-press, and digital as well as showcasing its integrated solutions for commercial and packaging printing that are tailored to the very latest market requirements.
The show is also being used for the launch of the Heidelberg Linoprint digital lineup. In addition, visitors will be able to see the developments made by Heidelberg and Gallus promoting the future of package printing and reportedly gaining an edge through the latest offset, flexo, and digital technologies and knowhow.
Mazen El Tibi, member of the board, Heidelberg Middle East, says, "We are combining state-of-the-art offset presses with digital printing technologies so as to be able to offer print shops solutions that bring economic benefits. Heidelberg will also show Fujifilm plates and chemicals. Fujifilm will take part of a total prepress and digital solution during the event."
Aimed at printers, brand owners, and designers, Gulf Print & Pack 2015 reportedly will feature key suppliers from across all facets of the printing industry who will be presenting their latest products. Organizers say this edition will also present new feature areas that will highlight cutting-edge technologies and print processes including a closer look at interactive print, with the latest smart and intelligent labels and packaging technologies and a 3D printing feature hosted by the 3D Printshow.
This email address is being protected from spambots. You need JavaScript enabled to view it.