Published: August 28, 2014
HARTLAND, WI | Pillar Technologies, a manufacturer of advanced surface treatment and induction cap sealing systems, has launched the UPTIME Preventative Maintenance Program said to provide surface treatment customers with the highest level of maintenance support available.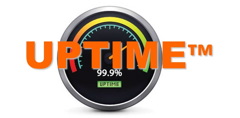 "This program was developed as a result of customer feedback requesting more service offerings and new levels of support," said sales manager Brad Budde. "This plan is especially attractive to small and mid-size flexible packaging converters with little on-site treater maintenance support who need help with complicated maintenance requirements."
Company says customers taking advantage of the plan will experience priority treater inspections, guaranteed response times for surface treater audits and part replacements/repairs, and on-site customer support to coordinate future maintenance planning needs.
To further streamline maintenance for surface treaters inspected under the plan, innovative material solutions, including system-replaceable units, on-site replacement inventory, and proactive life-limited parts planning, will be available. "The program will enable customers to significantly reduce maintenance cost and appropriately prepare for scheduled maintenances," says regional sales manager Steve Helker. "Long-term treater maintenance programs like the UPTIME Preventative Maintenance Program provide operators with predictable maintenance costs, optimized surface treatment performance, and increased residual value."
This email address is being protected from spambots. You need JavaScript enabled to view it.