Published: August 21, 2014
SUNBURY, UK | The International Hologram Manufacturers Assn. (IHMA) has launched a new initiative to raise its profile in China and promote the benefits of the technology to brand owners.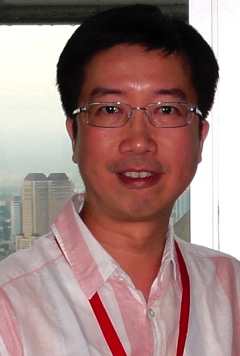 IHMA will be targeting manufacturers and secured document issuers and printers to explain the advantages of working with its member companies. Reportedly, this will help them improve authentication strategies and protect documents and branded goods such as tobacco, alcohol, medicines and pharmaceuticals, and luxury items against the threat of piracy and counterfeiting.
Eddie Wong of Eton Technologies, based in Guangzhou, has been appointed coordinator to lead the project for the IHMA, which has four members in China but expects this to expand. The association also has members from Europe, Asia, and North America who are producing custom holograms for Chinese brands and security applications.
One of the first projects will be to gather information about hologram programs in the country, creating a set of case studies to show how holograms made by IHMA members have successfully been used in many different applications.
Another move will see a dedicated website for China come onstream describing the IHMA and its work in the hologram industry in Mandarin. Printed publicity materials for brand owners and security applications will also be produced in Mandarin.
Eton, which is a facilitator of trade between China and foreign countries, has established holography as one of its specialist areas, orchestrating the import and installation at Chinese companies of items of hologram production equipment from western manufacturers, including an installation for the China Banknote Printing and Minting Corporation.
Wong sees the IHMA involvement and initiative as an important contribution to the continuing development of the hologram industry in China, adding, saying, "With more than 15 years involvement in the Chinese hologram industry, I recognize that raising awareness of the IHMA in the country, and encouraging more Chinese brand owners to select IHMA member as their suppliers, will help them combat counterfeiting.
"Furthermore, pushing for more Chinese producers in the Association will improve their integration in to the global hologram industry, stimulating dialogue and trade across our border, which is a needed progression for the industry here."