Published: January 16, 2015
FORCHHEIM, GERMANY | Since 15 January, Huhtamaki Films has been operating under the name Infiana Group. "We wanted to set ourselves apart in the search for our new name," says Peter Wahsner, CEO of Infiana Group. "The self?created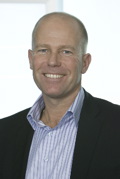 word represents the values that we wish to convey to our audience. A provider of ideas, a driving force behind innovation, and a films manufacturer who closely collaborates with its customers to create products of the highest quality—that is what Infiana does."
The name is a combination of the words innovation, infinity, and films, among others. Reportedly, these three terms symbolize the know?how and core competencies of the film manufacturer: a company steeped in tradition, with a history spanning 160 years.
"We are convinced that in Infiana we have found a name that bears our philosophy and supports our market strategy with regard to our customers."
Infiana Group develops and manufactures specialty films for the consumer and industrial market. With its four production sites in Forchheim, Malvern, PA, Camaçari (Brazil), and Samutsakorn (Thailand), the Group employs approximately 1,000 people and produces specialty films for the consumer market (packaging film and components of hygiene products), as well as industrial applications (release liners and surface films for technical applications) and pressure?sensitive applications (siliconized separating films).