Published: August 19, 2015, By Claudia Hine
Organizers say feature areas will spotlight the lucrative commercial opportunities package print production offers.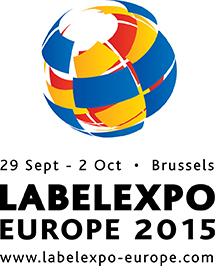 More than 600 exhibitors will display the latest label and package printing equipment and materials when Labelexpo Europe convenes September 29 to October 2 at the Brussels Expo in Belgium. Show organizer Tarsus Group says this year's event will cover an unprecedented eight halls and host an array of educational feature areas.
One such area, the Packprint Workshop, will give practical insight into how printers can diversify and grow their business with press demonstrations by Xeikon using its 3500 for digital folding cartons and Nilpeter showing its FA-4* flexo press for flexible packaging capabilities. Daily 30-minute long workshops will be held in Hall 8.
Lisa Milburn, managing director of the Labelexpo Global Series, explains, "Package printing is now central to the label printing community and Labelexpo experience. With 53% of our total exhibitors showing products for flexible packaging and 32% featuring products for folding cartons, Labelexpo Europe offers all printers the most extensive showcase of package printing solutions available. Nowhere else will print industry professionals find such a comprehensive range of suppliers and technologies, which will help gear up their business, improve profitability, and add value for their customers."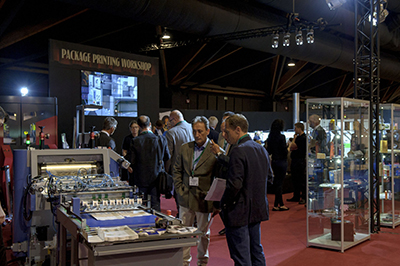 The Smart Packaging Lab will focus on opportunities in intelligent and active packaging, while the inaugural Packaging Design Studio will give show-goers a chance to network with some of the industry's leading creative designers.
HP Indigo and partners will present their package printing solutions with the return of the Print Your Future feature area. Visitors will be able to see a wide range of applications, including flexible packaging, shrink sleeves and labels alongside new advanced color management tools and inks. Both the HP Indigo 20000 and WS6800 Digital Presses will be on display.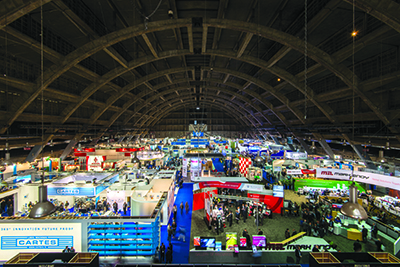 Educational opportunities
Two Label Academy master classes will be held concurrently on October 2. The academy is a global training and certification program.
Digital Label and Package Printing will be led by Mike Fairley, director, strategic development, Labelexpo Global Series, with other digital printing specialists. It will identify the opportunities; present the different technologies from presses, materials, and finishing solutions; and cover the key processes.
Conventional Label Printing Processes will be led by John Morton of 4impression and also feature Hans Poortinga of MPS Systems. It will provide an overview of letterpress, lithography, flexography, screen, gravure, and combination printing. It covers these printing process's unique characteristics, their most relevant applications and how they are changing.
AWA Alexander Watson Associates will present two seminars on the day before the show opens. Both the AWA Label Release Liner Industry Seminar and the Sleeving Technology Seminar will take place Monday, September 28, at the Thon Hotel Bristol Stephanie in Brussels. For more information, click here.
The Linerless Trail
Nine suppliers have teamed up to create the Linerless Trail, a route on the show floor that will take visitors through the supply chain of producing high quality waste-free linerless labels. Participants include SATO Europe, Bostik, Ravenwood Packaging, Ricoh, Evonik, Appvion, Henkel, MPS Systems, and Maan Engineering.
A linerless label has the same properties as a pressure-sensitive label, but the release coating and the liner are eliminated. This provides more labels on a roll and offers reduced transportation, warehousing, and labor costs.
Lifetime Achievement Award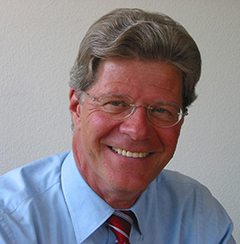 Kurt Walker, outgoing president of FINAT, will be honored with the R. Stanton Avery Lifetime Achievement Award, at the Label Industry Global awards ceremony on September 19. Sponsored by Avery Dennison, the award recognizes the values and vision of Stan Avery and his pioneering efforts.
Mike Fairley, chair of the judges, explains, "Kurt Walker was the unanimous choice of the judging panel. His impressive long-term industry pedigree as CEO of tesa Bandfix, as well as terms as treasurer, vice-president and president of FINAT, where he encouraged and built global links and supported the establishment and growth of the highly successful Young Managers Club made him the stand-out choice for this year's Lifetime Achievement Award. We look forward to honoring Kurt and the other winners in person at the awards ceremony in September."
A shortlist of finalists for this year's other awards can be seen here.
Booth Descriptions
Here is a peek at some of the exhibitors' stands. For a complete list of exhibitors, click here.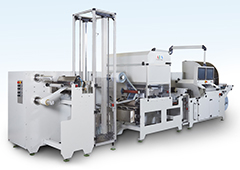 ALS Engineering GmbH (9B52) will show its label production system, which continuously manufactures adhesive labels without any machine stop at job changes. Up to 80 varieties of adhesive and pressure-sensitive labels, completely different in format and color, are produced per hour. System produces those inline in high quality—from raw material to the assembled and ready to ship label web—without any manual intervention. It includes an inkjet printing system with high-resolution dynamic print heads for excellent print quality. The inks enable printing on many substrates without pretreatment. They are scratch-resistant and display high light-fastness. In addition to the four process colors, white and spot colors can be supplied. Directly after print, the web passes an integrated laser-cutting unit thus ensuring precise registration that accurately processes the most delicate shapes.
Ashe Converting Equipment (4E64) will show its range of slitting and rewinding equipment. As newly appointed agents for Parkland International, the company also will exhibit a range of core cutters from Parkland, from manual through fully automatic models.
Avery Dennison (5A31) will introduce a number of innovations designed to drive sustainable growth and unveil the ambitious sustainability goals the company plans to achieve by 2025.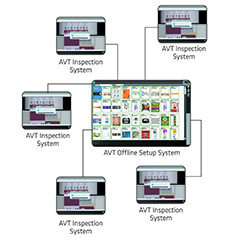 AVT (9C05) will demonstrate a joint portfolio of products with its strategic alliance partner Erhardt & Leimer. It will showcase a new quality control engine for inkjet digital presses, as well as extended automation solutions such as its Offline Setup tool and SolidProof offline proofing. Will premier the Helios S Turbo inspection system designed to help production lines reach maximum potential through increased printing and rewinding speeds. Also showing the ZeroSet Automated Inspection Workflow, which addresses the need for inspection on shorter runs and better support for digital printing presses.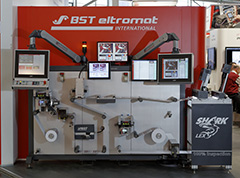 BST eltromat Intl. GmbH (6C46) will focus on 100% inspection, workflow, web monitoring, and color measurement and web guide regulation. It presents its entry-level EcoGuide web guiding solution. Also, it is combining a Wide Array Sensor from its AccuWeb subsidiary with its ekr 500 digital controller for the first time. These sensors have large measurement areas to electronically compensate for changes in the web width, making mechanical adjustments and/or manual alignments of the sensors superfluous. CompactGuide and SmartGuide, the digital sensor CLS Pro 600, and the current ekr controller generation will be presented.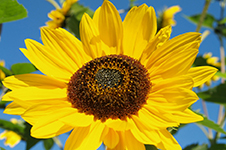 Collano (5A36) will present rubber-based and radiation-curable hot melts, dispersion adhesives, and adhesive films for label, tape, packaging, graphics, and security applications. It will focus on new developments for bio-based adhesives, concepts for security applications, and adhesives that change color. Collano presents a new generation of UV-curable pressure-sensitive adhesives that are derived from renewable and bio-based raw materials and are intended for label applications. Fatty acid derivatives found in vegetable oils make particularly attractive base substances for bio-based adhesives because they have an inherently low glass-transition temperature. The polyester is 100% bio-based, is UV-curable, and lends itself to a range of PSA formulations for bonding all kinds of profiles. It constitutes a logical alternative to established petrochemical products.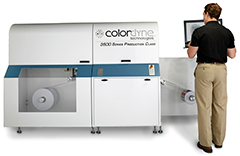 Colordyne Technologies (9C65) will show the 3600 series Production Class platforms that feature a new Enhanced Efficiency Mode that runs at 325 fpm (99 mpm) at 1600 x 1175 dip compared to the existing 275 fpm (84 mpm) at 1600 x 1375 dpi. The increase in speed is made possible through a minimal reduction in print resolution in the web direction, allowing for nozzles to be fired faster through the Memjet printhead. The company also will demonstrate the newly launched 2600 Series Mini Press that prints short run digital labels at 60 fpm (18 mpm) at 1600 x 1600 dpi.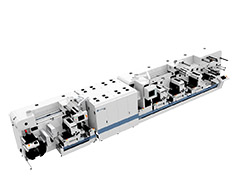 Domino Digital Printing Solutions (9A60) will feature the high productivity seven-color N610i, not only as a standalone roll-to-roll label press, but also as a modular hybrid solution integrated with an ABG Digicon 3 incorporating flexo, varnishing, and die-cutting modules. Also to be featured are two K600i digital print modules, which will be integrated onto a GraphiMecc web inspection system to print black variable data and to present Domino's new digital foiling solution. It uses the K600i to print a digital adhesive and create the image area prior to UV-curing and delamination. Unlike inkjet systems that print metallic ink to provide a foil-like effect, Domino's digital cold foil solution is based on real metallic foil to provide a higher quality finish and enable the use of security and decorative holographic images within the foil.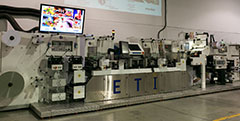 ETI Converting Equipment (5C28) will show the Mini-Cohesio equipped with a JFlex digital printing station, which combines flexo and digital printing processes. It runs at speeds of 84 mpm (275 fpm) with a resolution of 1600 x 1375 dpi. Silicone and adhesive coating can be done inline. Die-cut on a very thin liner (18 micron) with the Pellicut technology. Allows users to print on a wide variety of substrates including film, paper, and paperboard.

FFEI Ltd. (7D43) will demonstrate a new configuration of the Graphium hybrid digital inkjet label press. The system benefits from digital label workflow and increased print speeds. Graphium can be configured with a range of finishing technologies, designed to add value and to finish the label or packaging in a single process. Graphium's finishing options are automated and synchronized to complement the digital workflow and to minimize set up time and waste. The Graphium being demonstrated will include two pre-digital flexo stations, a six-color inkjet digital system, two post digital flexo stations with foiling, and Edale's new hybrid semi/full rotary die-cutting system.
Flexo Concepts (4B70) will show new MicroTip configurations on its TruPoint Orange doctor blade. MicroTip is a modified lamella tip that allows for a finer contact area with the anilox roll on mid-high line screens. The tip configuration combiend with a new generation polymer material is what gives the Orange blade the ability to match the print quality derived from a steel blade. Flexo Concepts is one of seven partners that collaborated to create a piece with a Back to the Future theme that presents the latest advancements in flexo printing. The piece will be available at their booth where visitors can enter to win daily prizes.
Flint Group (5A41) will display the new nyloflex FTF Digital plate that provides flat top dots by simply processing the plate like any standard digital plate. A special textured plate surface eliminates the need for time consuming surface screening and provides an even ink laydown and increased solid ink density with a standard resolution of 2400 or 2540 dpi. Also highlighting the nyloflex NEF Digital, a flexo plate designed for the nyloflex NExT exposure technology for efficient creation of flat top dots and excellent reproduction of surface screenings. New ink and coating developments to be shown include Flexocure ANCORA 50, a low migration UV flexo ink suitable for food labels; PackCure Secure White, a low migration UV flexo white ink formulated for stringent migration demands in packaging applications; Flexocure ANCORA 50 Metallic suitable for narrow web packaging and labels; HydroPropack, a water-based flexo ink for narrow web flexible packaging; and DigiCoat UV varnish for use on HP Indigo's digital printed media.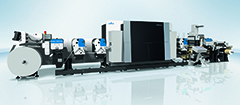 Gallus (5B28/5C31) will premiere its DCS 340 digital converting system for labels. The inkjet printing module integrated into a Gallus machine platform combines digital print technology with the benefits of conventional printing. By combining the strengths of digital printing with an inline finishing process, the Gallus DCS 340 gives users the chance to varnish, embellish, and further process labels inline–from the roll to the finished die-cut label in a single production operation. Also showing the completely revamped Gallus RCS machine, equipped with a state-of-the-art control platform and a new UV drying solution for varnishing. The Gallus ECS 340 with further enhanced productivity and the new high-performance matrix stripper can execute complex die-cutting contours even at high production speeds. Also showing the Gallus Screeny A-line printing plate and self-adhesive Twinlock sleeve.
GEW (6C18) will introduce the new ArcLED hybrid UV curing system. ArcLED enables an investment in arc technology now to be upgraded later with LEDs using the same lamphead casing and the same power supply and control. The ability to run a fully flexile hybrid curing system is a special feature of the ArcLED UV system.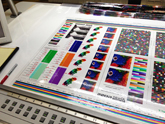 Goss International (7D18) will present first-hand information about Alwan's Color Expertise Technology, a recent addition to the Goss Sunday Vpak press series. Alwan's technology suite features an extended color gamut, which adds two or three inks to conventional process inks, enabling exact brand color reproduction without the need for spot inks. Facilitating a substantial reduction in the costs usually associated with ink changeovers, the update is expected to bring customers a 30% to 50% cost reduction compared to the use of spot inks through a combination of eliminating ink changeovers and reduced ink inventories.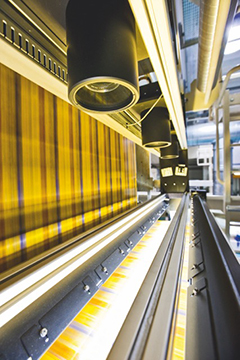 Grafikontrol (6C24) will show LYNEX, its newest system for 100% inspection and quality control, at Advanced Machinery's stand, its agent for Belgium and the Netherlands. LYNEX offers automatic detection and classification of every defect and provides production analysis and data collection. The system displays a real-time, high resolution, full width image of every print repeat to the operator. It is composed of one or more linear color cameras. These can operate at production speeds to 900 mpm while maintaining perfect image resolution. Live demos also will be offered at Omet's booth (6C49/6C53) and Lombardi Converting Machinery's booth (11C38).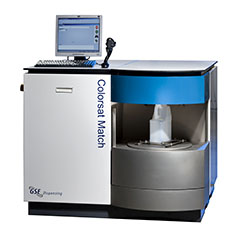 GSE Dispensing (7D59) will exhibit its Colorsat range of modular dispensing systems that mix and dispense inks to precise quality and quantity specifications in minutes. Benefits are reduced setup times, ink-yield improvements of more than 30% percent thanks to easy re-use of press-return inks, a cleaner color mixing environment, and better stock management. The dispensers cater for the full range of ink sets and volumes commonly required in flexo, gravure, and screen package printing. For label printing applications, the company offers two automatic systems that dispense spot colors in 1kg – 5kg volumes and vary in the way they store the base inks. GSE-associated company Print Proof Solutions will highlight its Perfect Proofer 20kg tabletop wet-proofing system.
Harper Corp. of America (7A36) will feature the HIVE anilox engraving series said to deliver high levels of print quality and predictability with an exclusive print performance guarantee. It is supported by the HarperScientific division, which features pressroom supplies to address care and maintenance needs and a full line of ink proofer devices for color matching. The QD ink proofing and flatbed printing system includes printing features and accessories that minimize the amount of expensive materials necessary to test printed electronic concepts and ideas. In addition, Harper's engravings are targeted to the need for continuous laydown for conductive and dielectric printing and produce the required results for functional and printed electronics. Furthermore, Harper's HEX division will display a line of plate and bridge (adapters) sleeves that are specially designed to decrease downtime and minimize make ready.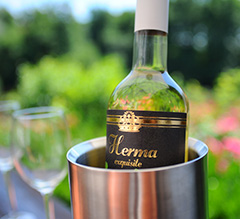 HERMA Self-adhesive Materials (11C40) will introduce two new electronic ordering options: a user-friendly online store at http://shop.herma-material.com and a comfortable EDI connection (Electronic Data Interchange), which enables the integration into customers' ERP systems. The online store allows users to store material numbers and create templates for recurring orders to reduce their workload, save time, and reduce errors. The EDI connection is an alternative to the online store. A special interface provided by HERMA allows customers' ERP systems to directly communicate with the HERMA ordering system. This means even more security and ease of use for customers, who can process all orders in their accustomed software environment. Also introducing two new textured papers, HERMAfelt white brut (316) and HERMApearly sun (33) for wine labels. The 62W multilayer adhesive ensures excellent adhesion for labels manufactured from this stock, even in ice buckets. With a new adhesive, HERMAsuperPerm 63S, conventional labels can be used to implement tamper-evident solutions as required by the EU's pharmaceutical directive as of 2016. Sealing labels equipped with this adhesive cannot be removed, even from lacquered cardboard, plastics, or steel, without destruction of the label or the packaging surface.
Industrial Inkjet Ltd. (IIJ) (9C70) will be launching a new 600 dpi high-speed mono range. With print widths to 520 mm, these new models are suited to printing variable text down to 2-pt fonts at more than 50 mpm. IIJ provides a range of inkjet modules ready for installation onto existing flexo label presses. Combining inkjet as a module onto a flexo press provides a flexible, reliable, and economic alternative to stand-alone inkjet label presses. Powered by Konica Minolta inkjet technology, the modules offer high uptime and long printhead life.
INX Intl. Ink Co. (9C18) will demonstrate the NW210 inkjet UV digital narrow web press, supported by a range of ink products. The press is called ideal for label and package printers considering transitioning to digital printing. It is powered by the JetINX Printhead Drive & Ink Recirculation System to offer fast UV-LED cure single pass output at 80 fpm. Various water-based tag and label options, UV flexo shrink label inks, the complete line for low migration food packaging, and Prodigy jettable fluids for industrial applications will be on display.
iSys Label (8A40) will showcase two variations of the EDGE 850 for the GHS BS5609-compliant chemical and drum labeling market. The first is roll to roll and second is the recently released EDGE 850 MP, a roll to cut version. Users can print full-color labels and have the rolls ready for the applicator or print and cut as needed. In addition, the company will show the use of white toner on the EDGE 850 and APEX 1290 roll to roll digital label printers. Also on display will be a 2-in. and 4-in. inkjet model for printing labels, tickets, and tags on demand.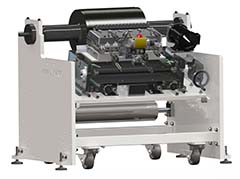 ITW Dynatec (5C21) will offer live demonstrations of a coating system with the new TwinCoat Application Technology, which offers the possibility to create an adhesive film with two different surfaces. Several other exhibitors will be running equipment that uses the company's hot melt application technologies. Visitors will get a sneak preview of Exact Coat, a new line of precision slot dies that include flex lip and rotary rod versions as well as positioners and a complete coating station. The new system will provide state-of-the-art solution with thinner and faster techniques as well as Adhesive Delivery System. Also showing the APEX high speed slot die adhesive applicator; the EQUITY Continuous Slot Die; and DynaControl V6 Modular Control Platform.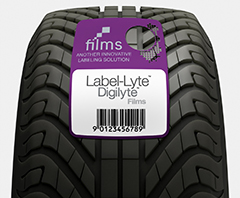 Jindal Films (4B58) is featuring a breakthrough OPP film facestock, Label-Lyte LH344, for pressure-sensitive labels used with hot melt adhesive applications. It includes an effective barrier that prevents hot melt additives and mineral oils migrating through the label and affecting the visual impact. The white opaque film enables a high yield due to the cavitation process and is coated to allow exceptional ink adhesion iwth a broad range of ink systems, including UV-flexo, UV-letterpress, UV-flatbed, as well as water-based and solvent-bared flexo and gravure. It is also fully compatible with hot and cold foil stamping systems and is compliant to the food contact legislation EU 10/2011.
Label Traxx (9A10) will introduce version 8 of its MIS system with enhanced features. Estimate and order magnetic tools electronically with Rotometrics. Monitor a folder on your network, and when a file is dropped into that folder, it will load automatically into Label Traxx–for example, artwork files can be dropped into the product image, approved proofs could be dropped into the job ticket, or die lines dropped into the tooling record. The software now can pass customized digital "lead-in" and "lead-out" data to Automation Engine, which can be automatically printed at the beginning and end of a run to simplify the job of the finishing department. New enhanced ink pricing for HP WS6800 and white plus inks to handle "can" charges.

Maan Engineering (11F32) is one of eight companies participating in the show's Linerless Trail. It will present its new Inlinerless Module, developed to provide paper or film with a silicone and hot melt coating in one pass in a fast, high quality, and efficient manner. The module allows for easy production of linerless (label) material. The Inlinerless Module is designed as an upgrade of an existing printing machine, but adding unwind and rewind stations allows it to be used as a stand-alone unit.
Mark Andy (4C45) will show the new Performance Series P4, a servo-driven, entry-level machine offering high quality work, quick setups, and reduced waste while supporting traditional or newer bearer-style tooling. Demonstrations of the Digital Series, an integrated hybrid inkjet printing platform, will be performed. It offers custom configurability at full production speeds. The Performance Series P7 also will be on display, offering high-end, efficient solutions for the most complex print applications. Offers high quality Extended Gamut printing on the most technologically advanced model in the Performance Series line. The Rotoflex VLI and Rotoflex VSI?are both now fully servo-driven, powered by URC, and offer RMS and biometric recognition.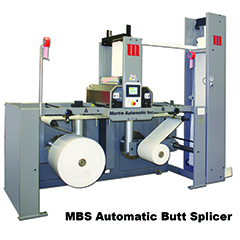 Martin Automatic (7A35) will run demonstrations of the MBS splicer and the LRD rewinder. The MBS splicer, known for its versatility in running a wide variety of substrates, comes with a standard package of features allowing it to run substrates from pressure-sensitive label stock to flexible packaging. The LRD is a two-spindle transfer rewind that winds and changes rolls, and then unloads them, all automatically, without any need for additional roll handling equipment like roll carts. The machines being used at the stand have been sold to label printer Pilot Italia and will be delivered after the exhibition.
Meech International (6C34) will show its range of anti-static bars, including the newly launched Hyperion 924IPS, a compact, short-range pulsed DC ionizing bar. The company also will showcase its range of web cleaning systems.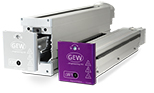 MPS (11C20) will demonstrate the new GEW hybrid LED UV system (ArcLED), integrated with the next generation EF Neo flexo printing press. MPS will show both LED and arc UV curing in combination with low migration inks of the Flint Group for label and film applications. With this combination, the MPS press will run at high speed using less energy, for the same running capacity. Due to the high intensity of UVA illumination with LED, heavy ink layers are cured more consistently with improved adhesion. The advantage of this curing system is the ability to combine and interchange conventional arc lamps with LED curing at every print station. It also provides MPS customers the flexibility to upgrade to LED at a later stage, so they can fully utilize the advantages of both technologies without the need to re-invest or modify their press.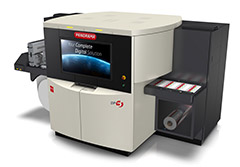 Nilpeter (7B35) will launch its PANORAMA product line, including the five-color DP-3 UV-inkjet unit, designed for fast setups and quick job turnarounds. It produces a variety of label jobs in short-to-medium run lengths with minimum waste. Nilpeter has adapted several of its inline finishing modules to digital production. They include a web infeed, varnishing unit, the QC-Die-cutting system, smart matrix stripping, length slitting, varnishing unit, and small roll dual rewinds. A mark sensor allows the precise re-inserting of webs for reverse printing, or overprinting of pre-printed webs, including variable data. The PANORAMA line has a maximum printing width of 322 mm (12.67 in.) on up to 350 mm wide web. It prints up to 50 mpm (164 fpm) using paper or film label laminates from 90–350 microns. This comparatively high level of productivity equates to 16.1 sq/m (173 sq/ft) per min. High-definition UV-inks are used for CMYK, with opaque white ink as standard for printing transparent films and metallic foils.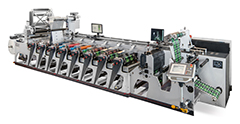 OMET (6C49/6C53) will show the new iFlex 370-mm (14-in.) label press. It features innovative pre-register and register devices that contribute to speed up the machine set-ups and job changeovers, including iLight, laser-based register system and iVision register control system. The Quick Change Die Cutting (QCDC) trolley has two parking spots to simplify replacement of the die cylinder. Also showing a 430-mm (17-in.) XFlex X6 Offset press for flexo plus offset label and packaging combination printing. It is designed for converters handling runs for flexible packaging, shrink sleeves, IML labels, and more. The third press at the show is the XFlex X6 Digital with JetPlus four-color digital inkjet unit for variable data, short runs, or sampling. It will introduce UV LED curing for advantages in energy consumption.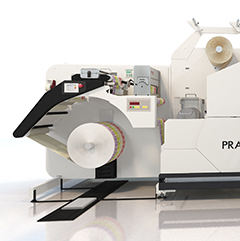 PRATI (5C41) will exhibit DIGIFAST ONE digital finishing equipment with speeds up to 80 mpm, with just eight minutes to complete the set up, and only 18 meters of waste. Said to bring increased performance, superior reliability, and outstanding accuracy with a tolerance of 0.15 mm maximum. The company reports that Italy-based Nuceria Group, a producer of labels, foldings, flexible packaging, and printed packaging consumables, has selected the DIGIFAST ONE to handle its requirements for high-performance digital finishing.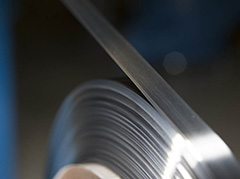 PrimeBlade Sweden AB (4A22) will show its PrimeBlade Type 900 Nano metallurgic treated steel doctor blades said to outlast any non-ceramic blade on the market without the brittleness associated with long life blades. The friction toward the cylinder or anilox roll is reduced by approximately 40%–60%. Printing quality is significantly increased. Treatments do not have any of the harmful environmental side effects.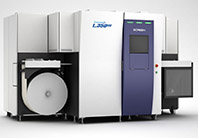 Screen (9B30) will debut the next-generation Truepress Jet L350UV with new software, hardware, and finishing features. The press produces photo-realistic quality of fast-turnaround projects at a top speed of 173.2 sq ft/min. It accommodates web widths up to 13.7 in. and has a maximum imaging area of 12.6 in. Single-pass grayscale piezo printheads emit company's high-definition CMYK+white UV inks with a minimum droplet size of 3 picoliters. This tiny droplet size combines with printing resolutions of 600 x 600 dpi to create sharp, well-defined images and text. To further extend the color gamut achievable from the existing Truepress inks, Screen is launching Vivid Color Mode, which attains spot color values without the need for spot color inks. The simplified process uses Screen's four-color inkset in a fast, efficient process.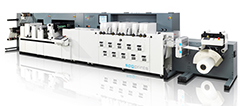 SPGPrints (8A10) will demonstrate its DSI digital UV-inkjet press and workflow. The company also highlights computer-to-plate and computer-to-screen imaging and rotary screen printing technology for labels and packaging. Available in widths from 135–530 mm (5–21 in.), the DSI press is a high-performance alternative for print runs up to 5,000LM (15,000 linear ft) and variable data printing. CMYK, intermediate inline LED pinning stations, and chill drum are standard. In addition to the four process colors, the press can be specified or latterly extended with up to six extra stations, including orange and violet to make 90% of the color gamut, digital white with 93% optical density, and a digital primer. A full range of semi-rotary converting options can be included in-line. Proprietary UV-inkjet inks offer UV-, chemical and scratch-resistance, and include low-migration options, fully compliant with safety standards for safe food/pharmaceutical packaging. Company's variLEX hybrid CTP (computer-to-plate) and CTS (computer-to-screen) processor provides a single, digital imaging solution for high-definition flexo, dry-offset, screen, and letterpress printing.
Sun Chemical (5E45) will focus on the theme "From Concept to Consumer," demonstrating its commitment to innovation. Will show a new, fully compliant SolarFlex UV Flexo opaque white ink for food and pharmaceutical packaging applications. Also introducing Polare, a versatile and cost-effective ink dispenser range designed to optimize the dispensing of lower volume spot inks. Also showcasing a host of specialist inkjet inks, its latest capabilities in UV LED-curing, special effects and coatings, an extensive range of brand protection and color management solutions as well as its offering for late stage differentiation.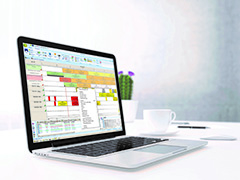 Tharstern (9A19) will show a management information system (MIS) that provides label converters with technology customized for their needs and will show how users can seamlessly integrate with their other essential software. The software now supports continuous flexographic printing. Visitors can pick up a free copy of the strategy guide, "How Label Printers Can Gain a Competitive Edge," which focuses on in-house platemaking and reprographic services.
Toyo Ink Arets (7C46) will feature Steraflex, a new generation of UV flexo inks. Now available in two grades—Steraflex and low migration Steraflex FOOD—the product portfolio provides a range of process inks, opaque white, and mixing bases to meet the growing global demand for UV flexo solutions. Both inks are designed to excel on today's high-speed flexo presses. Steraflex's advanced material design allows flexo printers to better leverage the capabilities of high-resolution anilox rolls that require inks of superior fluidity, stability, and color intensity. The product reportedly delivers superb ink transfer from the high-resolution anilox and excellent lay-down on a wide variety of substrates. Steraflex's high-speed curing ability and good adhesion characteristics makes it the ideal solution for a wide range of applications including self-adhesive labels and tags, shrink sleeves, flexible packaging, and cartons.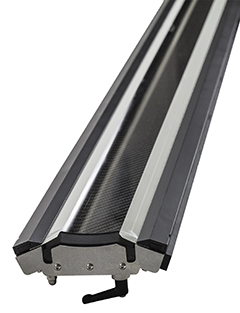 TRESU Group (7D53) will exhibit carbon fiber chamber doctor blades that feature a patented rubber seal system. They offer airtight closure, eliminating the chance of leakage, escape of fumes, or ink degradation. They enable a direct, foam-free, and uniform transfer of ink/coating to the anilox cells. This ensures a clean, blister-free printed image with fast drying characteristics, better reflection, and higher gloss values, whether on paper or film. Pneumatic (P-Line) or eccentric (E-Line) clamping systems allow changeover of stainless or blades within two minutes. Also showing the F10 iCon ink supply system that automates ink pressure and viscosity in flexo presses. iCoat 30000 TWIN applies two varnish coats–full, partial, or spot—to digitally printed folding cartons. Integrated inline, it contributes to a seamless single-pass sheet-fed print/coating operation.
WACKER (7A27) will focus on four new silicone polymers for industrial label applications. They are solvent-free and cure extremely quickly, which is why they are ideal for cost-effective release coatings. The products belong to the new DEHESIVE SFX product family, and due to their high reactivity, the silicone polymers require very little catalyst to cure fully. Compared to conventional coating systems, platinum savings of up to 60% are possible.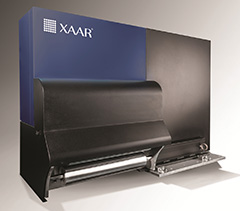 Xaar (7D39) will launch the Xaar Print Bar System, which incorporates the Xaar 1002 family of high-precision industrial printeads, adds single-pass inkjet capability to analog web and sheet-fed presses. Features the reliability of the 1002's patented TF Technology. System is said to be versatile, eay to configure, and ideal for personalized, variable data, special effects, and short-run printing for a range of applications, including labels and packaging. Can handle a range of inks and fluids, including spot colos (K or CMY), protective lacquers, high-build spot varnish, heavily pigmented high-opacity under-surface whites, cold foil adhesives, metallics, etc.
To view the floor plan, click here.
Show Hours
Tuesday, September 29 — 10:00 a.m. – 6:00 p.m.
Wednesday, September 30 — 10:00 a.m. – 6:00 p.m.
Thursday, October 1 — 10:00 a.m. – 6:00 p.m.
Friday, October 2 — 10:00 a.m. – 4:00 p.m.