Published: October 01, 2006
Machinery, Accessories, Services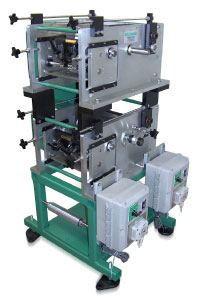 Flexo Print Tubes, Cores, More
Bell-Mark, Pine Brook, NJ; 973/882-0202; bell-mark.com
Flexo printer for paper tube, core, and cornerboard markets is available for one- or two-color applications. Requires no electrical connections or drive motors and features lateral plate cylinder adjustment and 360-deg running registration control. Enclosed doctor blade assembly and ceramic/laser-engraved anilox roll are said to provide high print quality and minimize ink use. Peristaltic ink pump provides a continuous flow of ink through a closed loop ink cartridge design, maintaining ink viscosity for extended periods of operation.
PFFC-ASAP 400
---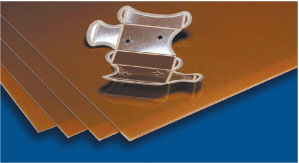 Creasing with Precision
Norplex-Micarta, Postville, IA; 563/864-4275; norplex-micarta.com
The MC704 thermoset composite is a counter plate material used in the precision creasing of paper sheets and paperboard. Said to provide strength and durability, minimizing downtime. Maintains precise thickness tolerances, reportedly ensuring a precise creasing process and improved product quality.
PFFC-ASAP 401
---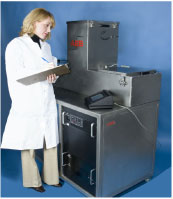 Evaluate E-Beams
Advanced Electron Beams, Wilmington, MA; 978/658-8600; aeb.com
Compact and modular EB lab unit is for evaluating the use of e-beams in a variety of curing, sterilization, materials modification, research, and process development applications. Unit features a solid-state power supply and emitter subsystem that can achieve penetration to 200 µm. Available with power supplies of 100, 125, or 150 kV.
PFFC-ASAP 402




---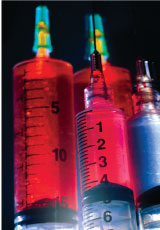 Avoid Treating with Ink System
Colorcon, No-Tox Products Div., Chalfont, PA; 267/695-7700; colorcon.com
The No-Tox MD-1608 ink system reportedly allows printing on untreated PP without the need for corona treatment. Said to provide excellent adhesion and resistance to alcohol and grease and to withstand sterilization and frequent handling without scuffing or fading. Low VOC emissions and no-ozone destructive printing process make system environmentally friendly.
PFFC-ASAP 403




---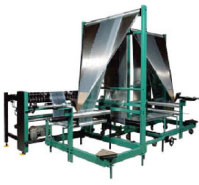 Bagmaking with Less Trim
GN Packaging Equipment, Mississauga, ON, Canada; 905/670-0383; gnpak.com
Bag machine produces quad bags with seals along the edge of the bags. Bags have a "K" seal and a wide seal across the bottom. Holes are punched in the web prior to folding to form the bottom of the bag. Folding is done from single web using dual folding boards, resulting in less trim/slitting than conventional, multiweb systems, company says.
PFFC-ASAP 404


---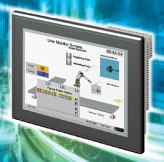 Efficiency in Control
Omron Electronics, Schaumburg, IL; 866/88-omron; omron.com
The NSJ Series HMI controllers integrate two of the company's products—the NS HMI and the CJ1 PLC—in what is described as a single, flexible, cost-effective controller. Eliminates the need for separate display and controller hardware and the wiring and labor needed to connect them. Control response is not compromised due to heavy graphics demand.
PFFC-ASAP 405
---
Adhesives for Flex Pack
Northwest Coatings, Oak Creek, WI; 414/762-3330;
northwestcoating.com
Company says two-part, water-based laminating adhesives offer converters the ability to produce flexible packaging such as snack and confectionary wrappers on existing narrow web flexo presses. System can be used on a variety of structures. Adhesive is designed for flexo application, and sufficient drying can be achieved, company adds.
PFFC-ASAP 406
---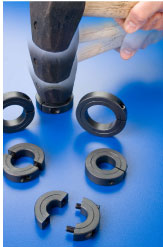 Shaft Collars Take a Pounding
Stafford Mfg. Corp., North Reading, MA; 800/695-5551; staffordmfg.com
Case-hardened shaft collars can withstand repeated high-impact loads and maintain position in the face of constant, hard pounding. Collars are machined from steel in one- and two-piece, clamp-type styles and case hardened 0.032 in. deep to Rc 45 for extra wear resistance.
PFFC-ASAP 407





---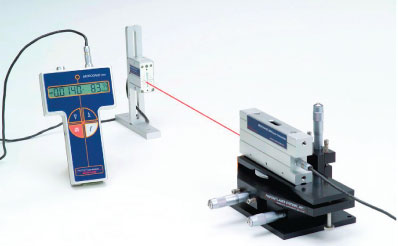 System Aligns with Ease
Pinpoint Laser Systems, Newburyport, MA; 800/757-5383; pinlaser.com
New Microgage Laser Alignment system is for use in manufacturing plants and production facilities. Said to be easy to use, to improve manufacturing efficiency, increase machine life, and reduce downtime by ensuring moving elements and components are well aligned to each other. Uses include checking printing presses, aligning webs and rolls, aligning shafts and drive assemblies, and more.
PFFC-ASAP 408
---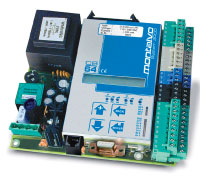 Circuit Board has Power
The Montalvo Corp., Gorham, ME; 207/856-2501; montalvo.com
The CB-64 circuit board powers company's dancer, load cell, and combination tension controllers. Can be configured to operate unwind, rewind, and intermediate tension zone processes. Features industrial standard fieldbus connections, web break detection, inertia compensation, and an RS-232 interface.
PFFC-ASAP 409


---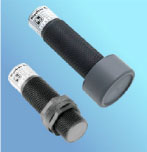 Sensors Require No Calibration
Migatron Corp., Woodstock, IL; 888/644-2876; migatron.com
A line of ultrasonic sensors, housed in PVC, Kynar, stainless steel, Teflon, or Valox, requires no calibration. RPS-40-5 has a typical input current of 20mA and covers a target range from 0.05–5 in. RPS-409A-96 and RPS-409A-360 have an output voltage range of 0–5 VDC. Target range is 6 in.–8 ft and 12 in.–30 ft respectively.
PFFC-ASAP 410
---
Primer/Adhesive is Versatile
ADM Tronics Unlimited, Northvale, NJ; 201/767-6040;
admtronics.com
Designed for laminating and printing, Polaqua 73F, a grease- and oil-resistant aqueous primer/adhesive, can be used on a range of substrates. Said to provide the highest bond strengths at minute application levels. Reportedly works well with PET, PP, nylon, cellophane, vinyl, PVDC, Aclar, aluminum foil, PC, paper, and board.
PFFC-ASAP 411
---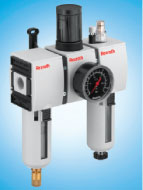 Air Preparation Aided
Bosch Rexroth Corp., Lexington, KY; 859/254-8031; boschrexroth-us.com
Series AS3 FRL Air Service (AS) system has a modular construction and comprises filters, regulators, lubricators, and accessory devices including shut-off valves and distribution blocks. Complements the smaller Series AS1 FRLs with a 63-mm width.
PFFC-ASAP 412
---
UV Light Bar Offered
Phoseon Technology, Hillsboro, OR; 503/439-6446;
phoseon.com
The RX Fireline UV light "bar" is available in emitting lengths of 10.7 and 21.4 in. with an emitting width of 0.98 in. Currently is available with water cooling. Uses company's advanced Semiconductor Light Matrix technology.
PFFC-ASAP 413
---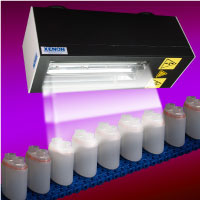 Instant Control with UV Light
Xenon Corp., Wilmington, MA; 800/936-6695; xenoncorp.com
The CoolCureXL RC-801 curing system employs pulsed UV light for instant on/off control, fast cycle times, deep penetration, and cool operation. System can be supplied with a custom lamp to match precisely the process and product for demanding heat-sensitive, batch-, or continuous-process curing applications. Said to cure the target area completely with a uniform UV dose.
PFFC-ASAP 414
---
Shrink Sleeve UV Ink is Tough
UVitec Printing Ink, Lodi, NJ; 800/478-6330;
uvitec.com
UV ink system designed for shrink sleeve label applications is available in opaque white, four-color process, and spot colors. Product is engineered to withstand the thermal shrink process as well as cure and print well on-press. Said to resist cracking and delamination. Viscosity is low enough to work well for both flexo and letterpress printing, company adds.
PFFC-ASAP 415
---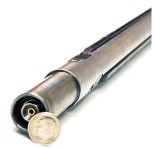 Bladder Shafts are Strong
Goldenrod Corp., Beacon Falls, CT; 800/465-3763; goldenrodcorp.com
Multiple bladder shafts as small as 25 mm dia are for tape, ribbon, and bagmaking machines. Design features three expanding rubber gripping ledges at 120 deg apart to center and grip cores. Shafts are machined completely from one piece of solid steel for what is said to be high strength and low deflection. Can be replaced in as little as 10–15 min.
PFFC-ASAP 416
---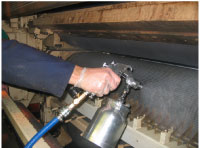 Maintain Corrugated Equipment
DuPont, Wilmington, DE; 800/441-9503; dupont.com
CorrSurface Protect (CSP) coatings and lubricants are for maintenance of equipment used by manufacturers of corrugated boxes. CSP 3560 for pretreating trays allows ink and starch to be hosed off easily; CSP 2224 for treating double-backer hot plates shortens board scoring and production downtime due to scraping; and CSP 310 is a water-based lubricant that eliminates staining of board that company says can result from oil-based lubricants.
PFFC-ASAP 417
---
Drive Performs Well, Easily
AC Technology, Uxbridge, MA; 508/278-9100;
actech.com
Model 940 PositionServo Drive combines a high-performing servo drive with a simple, robust motion controller. Uses a BASIC-like motion-programming language to provide high-performance indexing and positioning and can accept traditional drive signals (analog and step/dir) from a motion controller. Company says Ethernet allows ease of use, high-speed connectivity, and low cost.
PFFC-ASAP 418
---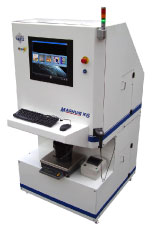 Dispense Paste Inks Accurately
GFI Innovations, Gurnee, IL; 847/263-9000; gfiinnovations.com
The Magnum automatic formulation dispenser for spot color paste inks is said to be fast, accurate, and compact. Controlled by company's EvolvePro software, which keeps track of ink inventory, stores multiple ink formulations, and adjusts formulas to create new colors. Handles a liquid viscosity range of 50–50,000 cps, meeting the needs of both flexo and offset printing.
PFFC-ASAP 419
---
Adhesives for Broad Range
Rohm and Haas Co., Philadelphia, PA; 215/592-6922;
rohmhaas.com
Robond L230 and L330 second-generation, water-based adhesives for dry bond laminating were developed to meet general and medium performance applications for a broad range of packaging laminations. Company says products provide bond strength and chemical resistance typical to solvent adhesives, with excellent laminating performance even on CPP films and laminate constructions with aluminum foil. High-shear adhesives allow further processing after lamination.
PFFC-ASAP 420
---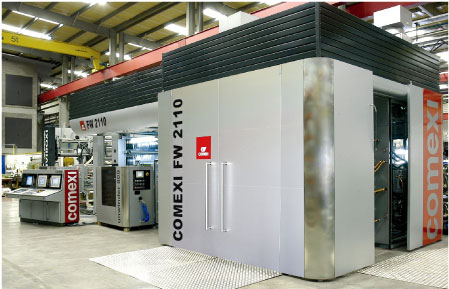 Many Benefits in Gearless Press
Comexi North America, Feeding Hills, MA; 413/789-3800; comexi.com
The FW 2110 ten-color gearless flexo press includes cantilevered mandrels for changing both PC and anilox sleeves; a fully enclosed doctor blade system; fully automatic double-pump wash-up system; and In and Out frame design concept. Print widths are 40, 48, and 50 in. Mechanical speed is 1,150 fpm.
PFFC-ASAP 421
---
Bond Metal and Thermoplastics
Akron Coating and Adhesives, Akron, OH; 330/724-4716;
akroncoating.com
A line of water-based hot melt adhesives is designed to provide a strong bond between a variety of metals and thermoplastics. Bond reportedly is strong enough to tear the thermoplastic material without applying a primer coat first, which can cut costs and reduce scrap. Available in a variety of viscosities and can be applied using various coating techniques. Heat activation temperatures range from 250–400 deg F.
PFFC-ASAP 422
---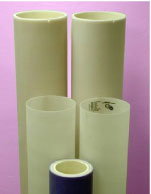 Sleeve Line is Expanded
MECA & Technology Machine, Green Bay, WI; 920/336-7382; mecagb.com
Company offers additions to its line of print sleeves, including the Intermediate (0.081–0.400 wall); Repeat Builder (0.401–1.5 wall); Cushion (for improved print quality); V (for vulcanization); and Air Activated Bridge Sleeve (0.400–2.00 wall). Items are said to provide flexo printers with the variety needed to store mounted plates for reuse, build to new repeat sizes, save on tape expense, and protect valuable printing plates.
PFFC-ASAP 423
---
Data Management Upgraded
VantagePoint Systems, Vancouver, BC, Columbia; 604/678-0343;
vpgroup.com
Business software now is available on the Microsoft Windows platform and includes the Oracle 10g Express Edition database. Company says customers with larger data management requirements can upgrade to Oracle 10g database easily, though it also is suited for small and mid-size businesses. Security features address privacy, regulatory compliance, and data consolidation requirements.
PFFC-ASAP 424
---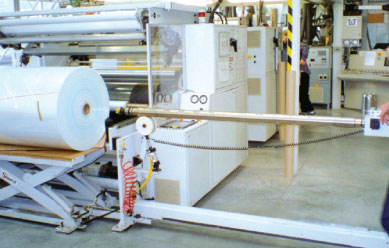 Winder Shaft Handling Upgraded
Macro Engineering & Technology, Mississauga, ON, Canada; 905/507-9000; macroeng.com
The Automax surface winder now is offered with an automated shaft handling system said to make roll transfers safe and easy. Option is designed to eliminate operator airshaft handling and remove the need for overhead cranes. Company reports shaft-handling system is very useful for winding applications that produce wide, large, or multiple rolls where airshafts are too heavy to be handled by hand easily.
PFFC-ASAP 425
---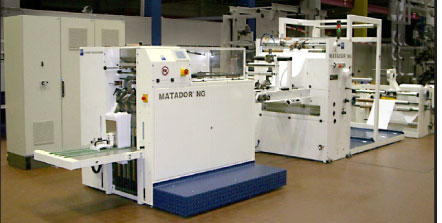 Make Bags Faster, Bigger
Windmoeller & Hoelscher, Lincoln, RI; 401/333-2770; whcorp.com
The Matador NG bagmaking machine from company subsidiary Garant features faster changeover speeds than earlier version and an increase in the size range of production material. Bag widths range from 2.4–15 in., cut-off length is 6.3–30 in., and side gusset measures to 2.8 or 3.2 in. with extra parts. Job storage system allows operator to store all parameters digitally for job recall.
PFFC-ASAP 426
---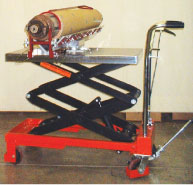 Remove Core Safely, Easily
Support Products, Effingham, IL; 217/536-6171; supportproducts.com
Ergonomic elevating cart lifts and handles paper roll shaft while removing its core. By locking one end of the shaft, operator is able remove the core safely and easily. Portable cart features an adjustable height range and can be customized to include a 360-deg rotation device that allows users to swivel the shaft while loading a new roll or removing shafts from press.
PFFC-ASAP 427
---
Three Inks with Many Uses
Sun Chemical, Northlake, IL; 708/236-3533;
sunchemical.com
Three inks are said to offer premium performance in a variety of demanding situations. Relay inks reportedly offer high press stability and a stable ink/water balance. Endurance inks are called practical and cost-effective and require little maintenance. Marathon stay-open inks, offering long-run capabilities without the need for frequent blanket washes, are said to minimize piling and perform well on marginal papers.
PFFC-ASAP 428
---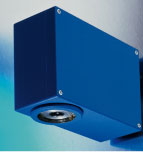 Measure at High Speeds
Metrology Resource Co., Oxford, MI; 800/660-2680; 248/628-8671; metrologyresource.com
Company will market Siemens SISCAN Model SC high-speed distance measurement sensor said to make an industry-high 8,000 scans/sec with a resolution of 0.1–0.4 microns, regardless of surface conditions. Offers flexible measurement range to 1.6 mm, high ratio-to-depth measurement, and large numerical aperture. Typical applications include height profiles, flatness, waviness, and thickness of transparent layers.
PFFC-ASAP 429
---
Load, Unload Rolls Easily
Convertech, Wharton, NJ; 973/328-1850;
convertech.com
New differential shaft design features Glidelock rollers, said to allow ease in loading and unloading heavy rolls. Each roller functions independently, reportedly allowing users to run multiple-width cores easily on the same shaft while ensuring perfect tension every time. Using the same shaft for many different jobs reduces downtime.
PFFC-ASAP 430
---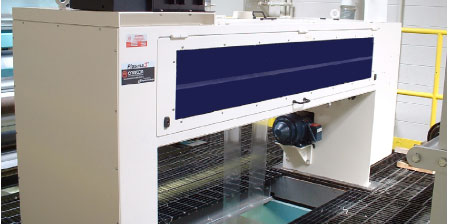 Try Out Plasma System
Enercon Industries Corp., Menomonee Falls, WI; 262/255-6070; enerconind.com
Company offers a trial program that allows customers to evaluate a Plasma3 treatment system in their own facility for what is said to be a minimal entry-level investment. The system is said to be effective at treating surfaces that are unresponsive to conventional corona and flame surface treating methods.
PFFC-ASAP 431
---
"Green" Clean Anilox Rolls
Satin Stone Graphics, Moorseville, NC; 704/662-9355;
satin-stone.com
With Apex North America, company offers BioClean anilox roll cleaning liquids. Available for water-based, solvent-based, and UV ink applications, cleaners can be used through chambered recirculation systems, off press, or in ultrasonic and automated chemical wash systems. Said to be environmentally friendly.
PFFC-ASAP 432
---
LED Light Source is Efficient
Clearstone Technologies, Minneapolis, MN; 612/824-4846;
clearstonetech.com
The CF1000 UV-visible LED light source offers programmable time-exposure continuous emission at variable power settings, reportedly with high reliability and efficiency. Up to three LED heads may be plugged into one CF1000 controller, allowing uniform illumination of complex targets and larger areas and the simultaneous use of multiple wavelengths.
PFFC-ASAP 433
---
Pilot Coaters are Custom Built
RK Print Coat Instruments, Herts, UK; +44 (0) 1763 852187;
rkprint.com
The VCM (Versatile Converting Machine) is for use as a pilot coater or for the small-scale production of special products. Each one is custom built, and customers can choose from more than 15 different coating and printhead technologies.
PFFC-ASAP 434
---
Manage Color in High Tech
X-Rite, Grandville, MI; 800/248-9748;
xrite.com
Optix
XR2
display calibration and profiling solution combines a state-of-the-art colorimeter with enriched software. Said to deliver an unparalleled color management solution for displays including LCD, CRT, and newly developed wide-gamut technologies. Features improved workflow simplicity and user interface, automatic display control, and ambient measuring capabilities.
PFFC-ASAP 435
---