Published: December 20, 2012
GLOUCESTER, MA | The Tag and Label Mfrs. Institute (TLMI) reports 44 converters from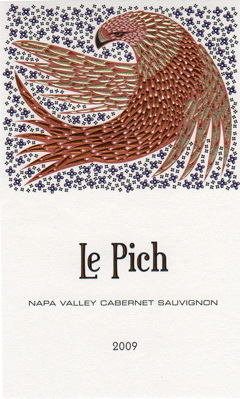 around the globe submitted more than 250 entries for the 35th Annual Awards
Competition. Winners were announced at the TLMI Annual Meeting held this fall in Naples, FL.
The Best of Show Award went to Collotype Labels, Napa, CA, for the company's Le Pich 2009 Cabernet Sauvignon pressure-sensitive label. The label also won First Place in the offset-printed, line prime Wine & Spirits category and is a combination-printed web offset, rotary screen, hot-foil application including an embossed and varnished finish.
A total of 73 awards were presented in this year's competition including one Best of Show, 48 First Place Awards, 25 Second Place, and two Innovator Awards. A number of this year's entries came from countries outside of the US, including Canada, Mexico, Australia, the Philippines, Scotland, Italy, and Germany.
This email address is being protected from spambots. You need JavaScript enabled to view it.