Published: May 08, 2013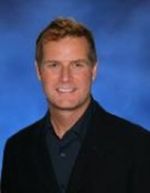 AMSTERDAM, THE NETHERLANDS | Demand for heat shrink labels continues to expand, according to Corey Reardon, president of AWA Alexander Watson Assoc. In comparison to other label decoration technologies, shrink sleeves continue to outpace its competition on a worldwide basis.
The global market for all labeling is estimated to comprise 49.2 billion m2 of labeling materials, including p-s, wet glue, sleeving, and in-mold. Combined, all are growing at an average rate of 3.5% (varying by region) , while sleeving specifically represents 17% of the demand for labeling today with a growth rate of 5.5% worldwide. Growth is most intense in Asia-Pacific and South America and slower in North America and Europe. Reardon sees heat shrink and sleeving technologies to continue this growth trend.
Asia in particular has contributed to sleeving's growth with a market share of 51%, followed by 27% in Europe, and 17% in North America.
Trends in available materials have shown some proliferation in comparison to the early days of heat shrink's growth, but there are now many different cost parameters and shrink characteristics depending on use and types of technologies. Reardon admits that equipment, too, has changed considerably with more options than ever before particularly with regard to prepress and application machinery.
A podcast with Corey Reardon elaborates on these details along with considerations label converters should take into account as they evaluate stepping into this field.
An AWA Alexander Watson Heat Shrink Sleeve Label Technologies Workshop on both June 11–12 and June 13–14 (due popular demand) at Crowne Plaza West in Plymouth (Minneapolis), MN , offers live demos, a sleeve label industry overview, selection of heat shrink sleeve label materials, inks and printing, quality issues with cures and remedies. To register for the event, visit and download the workshop brochure at www.awa-bv.com.
Have questions regarding subject matter in the podcast? Contact This email address is being protected from spambots. You need JavaScript enabled to view it. or call +31 0 20 676 20 69.