Published: February 05, 2013
KINGSPORT, TN | More than 30 companies (and counting) across the value chain are working together as part of a new Full-Wrap Label Consortium newly organized by Eastman Chemical Co. last August. It's second meeting was only in November, but plans for a third meeting are slated for February 27–28 in Atlanta, GA.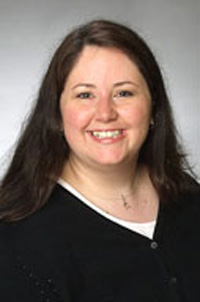 According to Eastman, 80% of full-wrap labels that offer 360 degrees of billboard space—including applications such as heat shrink sleeve, roll-fed, roll-on-shrink-on labels—pose a problem in the recycling stream: "There's been a lot of discussion in the marketplace about the recycling of containers with full-wrap labels, and we thought it was time a group formed to collaboratively discuss the challenges and work toward holistic, win-win solutions for everyone, including those companies that process and recycle containers," says Holli Whitt, market development manager, sustainability for specialty plastics, Eastman Chemical Co.
Listen to a 6-minute podcast interview
with Yolanda Simonsis, PFFC editorial director, and Holli Whitt, Eastman Chemical Co., market development manager, sustainability for specialty plastics, covering the Full-Wrap Label Consortium's development, targeted objectives, and the organization's involvement and impact on the converting industry.
The impact of full-body shrink labels on the recycling process wasn't an issue until recently. As label usage has increased along with PET lightweighting, PET mixed with label content has become a larger issue because it has become more difficult to separate the PET bottle form the label. Says Whitt, "We want to find solutions that will allow brand owners to continue using these labels to secure brand recognition, shelf appeal, and market share while mitigating the challenges recyclers are experiencing."
Everything for discussion appears to be on the table without exclusion in order to find solutions that benefit everyone. The conversation has included floatable labels, label perforation to aid in removing labels at a reclaimers' facilities, delabeling equipment availability at reclaimers' facilities, and consumers removing the label from the end product prior to reclamation.
Among the 30-member consortium members* presently involved, one can find consumer goods manufacturers, resin producers, film extruders, print converters and label producers, equipment manufacturers, bottlers and packagers, plastics recyclers, and independent testing firms.
The purpose of the first meeting, says Whitt, was to identify how labels are creating challenges in the recycling process and to begin exploring solutions. The second meeting considered the viability of potential solutions and identified critical success factors. The upcoming February 27–28 meeting in Atlanta intends to close some of the knowledge gaps and continue to assess potential solutions and how the solutions might work together best, says Whitt.
To join the discussion and be part of the solution, contact Holli Whitt at This email address is being protected from spambots. You need JavaScript enabled to view it. or call 423-229-8236.
* Accraply, Axon Corp., Bilcare Research, Bonset America Corp., Brook & Whittle, Fort Dearborn Co.,Gilbreth, Hammer Packaging, Klöckner Pentaplast, PDC Intl., Plastics Technologies, Printpack, SleeveCo, SKC, and Eastman Chemical Co.