Published: August 01, 2012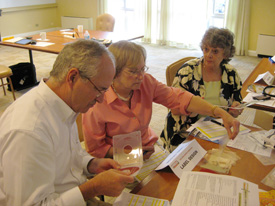 This year's winners of the In-Mold Decorating Assn., Scottsdale, AZ, demonstrate the versatility, flexibility, and efficiencies of IML labeling for products and IMD decorating of durable goods that are blow molded, injection molded, rotationally molded, or thermoformed.
Certainly the diversity of applications is well represented in the 2012 IMDA Awards Competition, with eight winners out of a field of 19 entries from 15 companies receiving accolades in six different categories, including Best IMD Durable Product, Best Part Design, Best Injection Molded Part, Best Label Design, Best Product Family, and Best Thin-Wall Packaging.
Best IMD Durable Product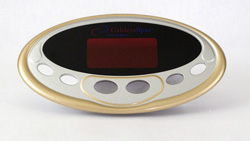 The Caldera Control Panel for Hot Spring Spas is a second generation control panel that's molded using the Kurz roll-to-roll method of in-mold decoration. It combines metallic highlights and flowing geometric shapes with smooth black-out effects (similar to a smart phone) while concealing the transparent window. The upscale look is also claimed highly chemical resistant and scratch resistant. Kurz's new hard coat is reportedly up to six times harder than previously obtainable with other processes. Submitted and molded by Distinctive Plastics.
Best Part Design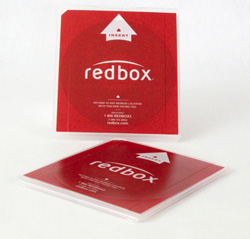 An injection molded DVD Case for brand owner Redbox holds DVDs, Blu-ray Discs, and video games that hold up well over many uses while promoting the Redbox brand. During Redbox's startup days, the cases were originally pad printed, but the company experienced degradation of the inks due to repeated handling of the cases. Working together with injection molder Evco Plastics and automation supplier (and submitter of the entry) CBW Automation, Redbox created a new DVD case with what the company considers superior functionality, appearance, and long-term durability.
Best Injection Molded Part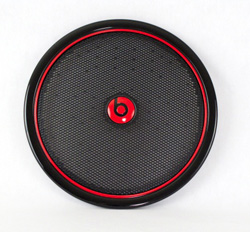 Craft Originators Inc. and TASUS Corp. (subs. of the Tsuchiya Group companies) came together in manufacturing a speaker grill that's described as crisp and precise as the audio itself. Craft provided a solution through development of distortion art for the pre-formed outer ring and inner emblem using high gloss piano black polycarbonate printed in a rich red with a protective top coating for long term durability. The precision formed and trimmed parts were then shipped to TASUS for insertion into the speaker grill mold and backshot with polycarbonate/acrylonitrile butadiene styrene (ABS). The speaker grill assembly is featured in Chrysler 300S Models that include brand owner Beats by Dre audio systems.
Injection Molded Part—Honorable Mention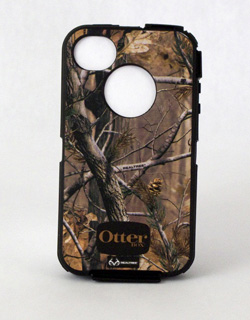 Brand owner OtterBox Products, LLC, worked with Rolco Inc. in the successful development of a flexible phone case made from thermoplastic material. When OtterBox said it would like the ability to add more color to its product line, Rolco suggested in-mold labeling. OtterBox contacted Serigraph to develop a label with excellent adhesion that would mimic the silky feel of the slipcover. For the first graphic, OtterBox licensed a popular camouflage pattern from Realtree to appeal to outdoor enthusiasts in their home state of Colorado and throughout the world. OtterBox launched two camo designs in 2011 and says it has successfully opened up the doors to new markets with the ability to customize their products with in-mold labeling.
Injection Molded Part—Honorable Mention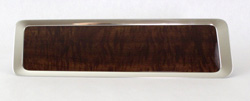 A Chrysler Door Trim Panel comprises Nissha's Type TR Film and was molded at Eimo Technologies in southwest Michigan. The eye catching chrome/wood look is printed on a carrier film via gravure printing, then the registered image is transferred from the film during the injection molding process at Eimo.
Best Label Design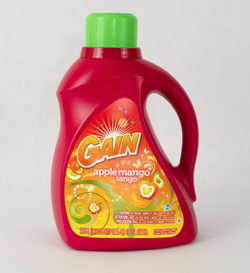 Submitted by Multi-Color Corp., Procter & Gamble's Gain liquid detergent remains loyal to its SKU color identities employing cold foil that's cost effective in comparison to expensive custom-colored foils. By overprinting the foils with a special primer and transparent ink, Gain and Multi-Color were able to create a work of art which was felt to remain true to the brand's identity. Each label was constructed with foil serving as a base substrate. The foil was then treated to allow for proper ink adhesion to the slippery metal. The intricate design was then trapped with a unique over-print varnish to ensure that the label could survive the intense blow-molding process at Plastipak. After application, the bottle plus label act like a shining beacon on the store shelves that grabs the shopper's attention while reflecting ambient light to the eye.
Best Product Family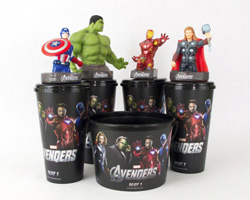 Moving up to the next achievement level in the production of in-mold decorated products, brand owner and molder Srithai Superware submitted the winning entry that introduces its new and visually striking metalized labels. These new metallic labels on its Avengers movie theme drink cups and popcorn buckets are considered a perfect match for the power of all four heroes and are enhanced by the extra-large lid top action figures. In addition to the metalized effect, Srithai Superware has increased the drink cup from 32 oz to 44 oz and the popcorn bucket from 64 oz to 85 oz, enhancing the enjoyment of movie fans and providing more revenue for concessionaires.
Best Thin Wall Packaging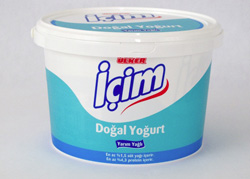 The new Polipa Plastic Packaging 2.25-liter pail is claimed to introduce a breakthrough innovation in thin wall packaging. The hidden Pillar wall technology reportedly achieves good top-load strength and significant raw material savings, which helps the environment and is said to save costs for all without compromise in performance. This new design was developed in-house for stack mold production. A new Superwall series of 5- and 10-L pails are expected to be available this fall.
For more infomration, contact In-Mold Decorating Assn.