Published: December 11, 2017
ALEXANDRIA, VA | Tag and Label Manufacturers Institute (TLMI) converter and supplier members will convene at the association's annual January Committee Summit. (http://www.tlmi.com/about-tlmi/organization/committees/) Scheduled for January 22–23 at the Hyatt Regency DFW Hotel in Dallas, TX, attendees will spend two days with their respective committees mapping out priorities and discussing objectives for the coming year.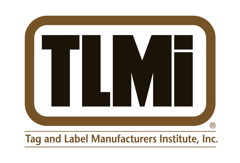 The Summit is focused on six of TLMI's committees, and all of these committees' members are invited to attend. The board's objective in inviting multiple committees to attend is to further cultivate cooperation and idea sharing between groups and to promote collaborative discussions and goals relevant to multiple committees. The committees in attendance in Dallas will include Environmental, Government, Workforce Development, Marketing, Membership, and the Technical Committee.
TLMI president Dan Muenzer says, "The January Committee Summit is a unique and vibrant forum where TLMI converter and supplier members come together to talk about what they want to achieve in 2018. These are truly meaningful meetings where committee members brainstorm together and map out ways that TLMI can continue to serve as the primary resource, and industry association, in the North American narrow web industry. The level of camaraderie between our members never ceases to amaze me, and this year's summit promises to be an outstanding event given the commitment of our dedicated and hardworking committee chairs. I look forward to seeing everyone there."
Craig Moreland, TLMI chairman, adds, "The TLMI committees are one of the cornerstones in the association's success and play a fundamental role in helping TLMI continue to thrive. As a past TLMI committee chair, I can attest to how important the annual January Committee Summit is and the impact that bringing these groups together in January has on the association's yearlong goals and successes. TLMI has exciting things planned for 2018, and the Summit is a great way for our members to reconvene and benefit from a setting that promotes an open exchange of ideas."
This email address is being protected from spambots. You need JavaScript enabled to view it.