Published: August 22, 2017
STOW, OH | Mactac has received Federal Motor Vehicle Safety Standards (FMVSS) No. 302 flammability certification for its VDG6911 durable film solution.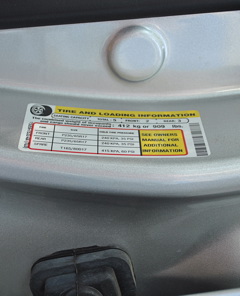 Developed by the U.S. Department of Transportation, FMVSS 302 is a flammability test designed for the automotive industry that measures a material's fire retardancy and burn resistance. It is frequently required for materials used inside a vehicle's passenger compartment and is intended to reduce death and injury to motor vehicle occupants caused by vehicle fires. Mactac's VDG6911 label solution was tested by Underwriters Laboratories (UL) and reportedly passed FMVSS 302 requirements on both aluminum and glass surfaces.
"During FMVSS 302 testing, our VDG6911 durable film was applied to aluminum and glass surfaces and exposed to an open flame to examine the rate of burn, which is calculated by the distance burned over time," says Kim Hensley, marketing manager, Mactac Performance Adhesives. "Mactac places great emphasis on developing labeling solutions that are of the highest quality and are as safe and reliable as possible. Receiving FMVSS 302 certification for VDG6911 is another testament to Mactac's commitment to product safety."
Part of Mactac's durable films product family, VDG6911 is a 3.4-mil white vinyl film that company says is known for its conformability and excellent durability, extending up to five years outdoors. It features a 3.2-mil Super Calendered Kraft (SCK) liner and is top-coated for what is said to be superior printability on flexo and thermal transfer presses.
Film was developed with company's MMP690 high-performance, high-tack permanent acrylic emulsion adhesive, reported to be extremely resistant to chemicals and solvents and with very good adhesion to high- and low-energy substrates.
Mactac's durable film solutions are available under the company's Precise Program, allowing customers to order less material for small runs and limited applications.
This email address is being protected from spambots. You need JavaScript enabled to view it.