Published: September 04, 2014
MINNEAPOLIS, MN | Jordan Products will debut Covert-ID, described as the only variable covert activation film, at Labelexpo Booth 3807. Each label's invisible covert image is different. Features alphanumeric sequences and images, indexed with codes and markings. The image is embedded within a single layer of optical thin film, invisible until activated.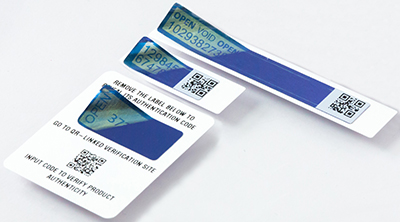 To track the invisible images, each one is assigned to a specific visible bar code. The database of covert and overt code relationships is secured by authorized users.
The code remains invisible until activation, and the revealed image clearly communicates the code has been viewed. Activation occurs when the metallic (OTF) label is removed or if the white base label is removed, therefore label construction cannot be relocated.