Published: November 21, 2013, By Nsenga Byrd Thompson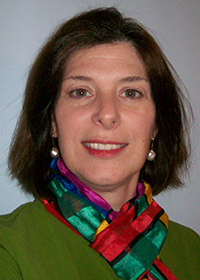 Although the linerless label is no stranger to the converting industry, it is still considered by many to be an emerging technology. With the industry's value chain being continually challenged by demands to decrease production costs and an increased interest in liner waste, linerless labels often are viewed as a viable alternative to pressure-sensitive labels.
In an effort to discern the growing interest in linerless labels within the industry, AWA Alexander Watson Associates—a global business-to-business market research, publishing, and advisory services company to the specialty packaging, coating, and converting industry—recently released its 75-page report: The Linerless Label Market 2013, which offers a current and independent assessment of today's linerless label market.
A niche market with growth opportunities
According to Jackie Marolda, VP and senior consultant at AWA, when identifying key applications and benefits for linerless labels, it is important to first understand their role as an emerging technology or niche within the label industry. AWA research identifies three prime markets in which linerless labels are predominately used today:
Transportation/warehousing
Weigh scale/price weigh (grocery store applications)
Case branding applications
It's in these three markets that there is best potential for growth.
"Linerless is well suited to applications that use square or rectangular label shape and where label printing and application speeds are slower and less demanding than traditional pressure-sensitive labels," says Marolda.
For example, in transportation and warehousing, Marolda explains how linerless labels can improve workflow and production floor safety.
"Labels printed with a UPC code or other variable information in a warehouse environment are a good application for linerless labels. The label design and printed information is fairly simple, and dispensing of the labels is relatively slow and perhaps one label at a time. The operator doesn't want to have a lot of small release liners pieces lying around because someone can trip. With linered labels you end up with waste scraps in a lot of different places and it's hard to collect the liner for recyling in that environment," she says. "Our research shows more opportunities for linerless to be adopted in similar variable information applications."
Keeping linerless in perspective
Although there are growth opportunities in certain application areas, Marolda cautions that AWA research doesn't indicate that widespread adoption in higher volume applications is close to becoming commonplace. "Linerless labels don't offer the same advantages for prime label applications. Release liners in prime label applications can be collected fairly easily because the majority of those labels are being applied on high-speed application machines," says Marolda. "So, you can collect them and put them into a bundle or in rolls. There is no risk of anybody stepping on them. The current system is very automated.
"Additionally, linerless labels are more expensive to make. Today's traditional pressure-sensitive labels are available from many label stock manufacturers and the materials can be run on many label printing/converting and application equipment. The value chain is highly efficient and established," says Marolda. "On the linerless label side, there is no standardized system. Each applicator requires a special material construction. This limits volumes produced of each material type and limits the opportunity for linerless in prime label applications."
Another limitation for linerless is its inability to be die-cut into various configurations. "That is one of the biggest benefits of a pressure-sensitive label. The unique shapes give the brand owner the ability to let that label create an identity for the brand. With linerless, it's either square or square-like, so adoption by prime label applications is limited."
AWA research shows that linerless labels are a niche in the label industry, and Marolda believes that it's a technology to watch in the coming years, with continued product and machinery developments that will expand the technology.
"Where linerless works, it works very well."
To download The Linerless Label Market 2013, visit https://www.awa-bv.com/reports/report-shop