Published: February 15, 2012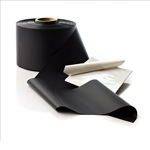 WILMINGTON, DE | DuPont and Yingli Energy (China) Co., a leading solar energy company and one of the world's largest vertically integrated photovoltaic manufacturers, have signed a $100 million strategic agreement for photovoltaic materials aimed at accelerating the adoption of solar energy to help reduce dependence on fossil fuels. Yingli China is a wholly owned subsidiary of Yingli Green Energy Holding Co.
Under the terms of the agreement, Yingli will purchase photovoltaic materials including DuPont Solamet photovoltaic metallization pastes used in solar modules and protective backsheet for solar modules made with DuPont Tedlar polyvinyl fluoride film.
"This agreement expands a current commercial relationship between DuPont and Yingli into a more strategic relationship with long-term benefit to both companies, and to end-users of solar energy," says David B. Miller, president, of DuPont Electronics & Communications. "Materials are key to solar module performance, and DuPont continues to advance the science behind them. They help increase efficiency, extend the lifetime of modules, and, ultimately, help reduce overall system costs to make solar increasingly more competitive with other forms of energy generation."