Published: March 01, 2011, By By Claudia Hine, Managing Editor
Two entries in the 55th Annual Flexible Packaging Achievement Awards Competition — sponsored by the Flexible Packaging Assn., Linthicum, MD — will share its top honor: the Highest Achievement Award. The packages — ConforMIS Drill & Pin Kit Wallet and Fresh N Tasty Produce Pouch — are gold award winners for Packaging Excellence and prove that innovation in flexible packaging is alive and well, with sustainability benefits attracting the most attention.
Holding the Gavel
Tasked with evaluating the 78 flexible packaging entries were the following judges:
Larry Alehman, master faculty, Western Michigan Univ.
John Kalkowski, editorial director, Packaging Digest
Michael Richmond, Ph.D., cofounder, Packaging & Technology Integrated Solutions
HIGHEST ACHIEVEMENT AWARD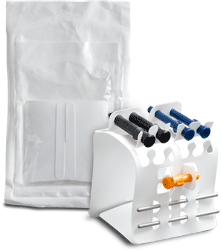 Beacon Converters, Saddle Brook, NJ, a manufacturer of sterilization packaging for the medical device and pharmaceutical industry, is honored for its ConforMIS Drill & Pin Kit Wallet. This flexible package replaces thermoformed trays with components that are flat and take up minimal space, requiring less energy to produce and transport.
The Wallet reduces the volume of packaging components by more than 93% versus a thermoformed tray and uses less energy to produce. It is said to be completely customizable.
This packaging solution also wins a silver award for Environmental & Sustainability Achievement.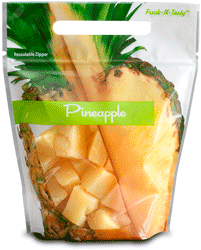 Robbie Fantastic Flexibles, Lenexa, KS, is recognized for the Fresh-N-Tasty Produce Pouch. The pouch provides an opportunity to brand fresh-cut produce while keeping the product fresher longer.
Features include laser micro perforation, easy carry handle, resealable zipper, large window to view the produce, and high quality ten-color printing. Sustainability benefits are derived from a smaller footprint than rigid packaging, saving fossil fuels, reducing CO2 emissions, and the weight of solid waste being introduced into landfills.
This package also wins a gold award for Technical Innovation.
Packaging Excellence/Environmental & Sustainability Achievement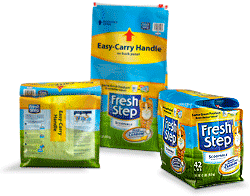 Nordenia USA, Jackson, MO, receives two gold awards for the Fresh Step Cat Litter packaging. Using its FlexZiBox solution to replace polypropylene pails enables Clorox to cut packaging materials by nearly 80%, while offering sustainability and cost reduction across its supply chain. Ease of use features, such as handling, pouring, resealing, and storage, are equal to the package it replaced.
Packaging Excellence
Curwood Inc., Oshkosh, WI, a Bemis company, produces Liquiflex Advance films for bulk liquids, which merit a gold award from the judges. A replacement for metal foodservice cans and traditional bulk liquid films, the new product generates 96% less waste than cans and up to 30% less waste than other films.
The 13-layer film technology includes redundant nylon and ethylene vinyl alcohol (EVOH) layers for what is called unprecedented strength and abuse resistance. Designed for soups, sauces, and condiments in weights up to 30 lb, the films go from the freezer to re-thermalization in boiling water for easy food storage, prep, and serving.
Environmental & Sustainability Achievement
Ampac, Cincinnati, OH, picks up a gold award for the Sprout Zippered Retort Pouch, which is a new format for Sprout Food. This retort pouch features outstanding graphics that highlight the product's fresh and organic ingredients. A linear tear provides straight and easy opening.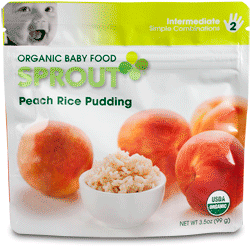 This flexible package is said to provide improved portability and reduced breakage. By making up just 6% of the sold product weight, the retort pouch provides a significant improvement in the product-to-package ratio.
Printing Achievement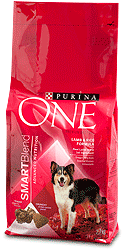 Nordenia USA also bags a gold award for printing achievement with the Nestlé ONE Dog FlexZiBox package. Judges call it an outstanding example of the product's five-panel display and rotogravure printing quality. 50 kr insättning casino
Excellent graphics are produced with process and line printing techniques. The package incorporates vignettes with subtle changes from light to dark.
Printing Achievement
CL&D Graphics, Oconomowoc, WI, earns a gold award for shrink sleeves on the Australian Gold Tanning Set product line. Dynamic and eye-catching, the labels feature rich colors created using flexographic printing and cold foil application. The labels are said not to fade and to have an easy-squeeze feature built into the ink process. The substrates are considered environmentally friendly.
Silver Award Winners
The Flexible Packaging Assn. honors the following companies with Silver Awards for their entries in these categories:
Environmental & Sustainability Achievement
DanaFilms and Plastic Packaging Technologies | Trail's End Classic Caramel Popcorn
Packaging Excellence
Ampac | Hormel E-Z Zip Pouch
Printing Achievement
American Packaging Corp. | John Soules Rotisserie Chicken
Berry Plastics Corp. | Safeway Frozen Pasta Quad Seal Package
Peruplast S.A. | Masa Pizza
Printpack | Wyman's of Maine Wild Blueberry Juice
Technical Innovation
Oliver-Tolas Healthcare Packaging | Zone Coated Rollstock
Sealed Air Corp., Cryovac Food Packaging | Cryovac Oven Ease Bags