Published: October 29, 2013
BLYTHEWOOD, SC | Constantia Flexibles, a global corporation that develops, manufactures, and supplies flexible packaging solutions for the pharmaceutical, healthcare, food and beverage markets, received more honors than any other entrant in the Alufoil Trophy Award competition of the European Aluminium Foil Assn.
In the Marketing & Design category, Constantia Flexibles was recognized for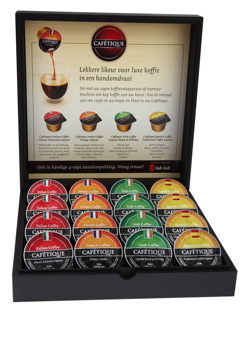 Cafétique, a striking new single-serve (30-ml) capsule containing a range of coffee liqueurs. The capsules are housed in a presentation box to reinforce a luxury image, and are sealed with alufoil lids printed with high-quality graphics.
Other honors for Constantia included:
• The HiPer Wrap in the Product Preservation category
• The Die Cut Lid 2020 in the Resource Efficiency category
• The Philly Brick Foil on behalf of Kraft's Philadelphia Classico/Light spread in the Technical Innovation category
• The Feinschmecker-pouch for German food and beverage brand Knorr in the special Discretionary Awards category given to products displaying excellence across a number of categories, or for a particularly novel or clever application.
This email address is being protected from spambots. You need JavaScript enabled to view it.