Published: February 28, 2005, By Nsenga Byrd Thompson, Associate Editor
FPA Awards
For 55 years, the Flexible Packaging Achievement Awards, sponsored by the Flexible Packaging Assn., have honored packaging and converting excellence across a broad range of the flex-pack industry. This year's contest saw a record 89 entries, 28 of which earn a total of 33 awards. For the fourth consecutive year, two packages earn a Highest Achievement Award. Here's a look at some of the top winners.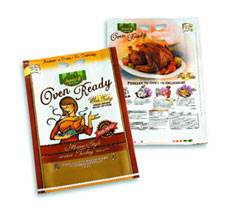 Unique Opening Makes Pouch a Standout
Curwood receives a Highest Achievement Award for its Jennie-O Turkey Store "Oven Ready" turkey bag, the first package to include the company's IntegraScore opening feature along the side of a gusseted pouch. This technology is said to eliminate the risk of damaging the inner bag when opening the outer pouch. The bag is unique due to its reinforced handle, designed to give the consumer an easy way to transport the product. The pouch is printed with high-impact graphics to give the product increased differentiation on store shelves, the company reports. This entry also receives a Silver Award for Printing Achievement.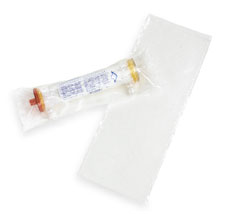 Sterilization Pouch is Durable
The Microperf Dialyzer package, an EtO sterilizable pouch used by Baxter Healthcare Corp. for its single-use dialyzers, earns Rollprint Packaging Products a Highest Achievement Award. The pack consists of a 3-mil PE copolymer film precision perforated to provide controlled porosity for effective EtO sterilization while maintaining product cleanliness. The perforated film, which reportedly was developed for its ability to offer excellent durability and reproducible perforation results, allows Baxter to automate its dialyzer packaging via a Sig horizontal form/fill/seal machine, thereby replacing premade pouches filled and sealed individually by hand. The Microperf package also earns Gold Awards for Environmental Achievement and Technical Innovation.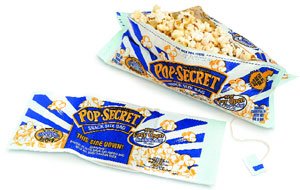 Convenience Pops to the Top
Exopack receives a Gold Award in Technical Innovation for the Insta-Bowl microwave popcorn bag. The convenience of its easy-open feature and self-contained bowl allows consumers to save on transferring the cooked food to another bowl, which also saves on cleanup and dirty dishes. The Insta-Bowl also earns a Silver Award for Packaging Excellence.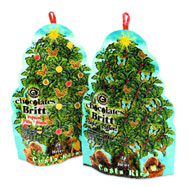 Pouch is Just as Sweet for Christmas Time
In a market where tins or fancy cardboard boxes are the standard for special gifts of chocolate, CLP Industries receives a Gold Award for Printing Achievement for its Chocolates Britt Christmas Tree pouch. The pouch features gravure printing, spot varnish, and shaped-pouch technology to capture the fancy of holiday shoppers, the company reports. The "clever" use of a fabric hanging loop on a stand-up pouch is said to add display options for retailers and fun for consumers.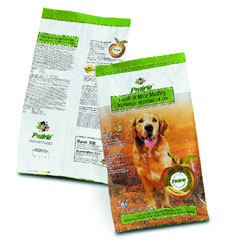 This Bag Goes to the Dogs
Pliant Corp. receives a Gold Award for Printing Achievement for the Nature's Variety Lamb & Rice Medley 30-lb bag. The bag features an advanced multilayer, all-plastic construction, which employs printing techniques said to elevate shelf appeal to a new level when compared to the multiwall paper structure used previously. A metallized PET layer is incorporated within the new structure providing the package with a reflective look and giving the graphics a more three-dimensional appearance, the company reports. The flexo printing process uses low odor, water-based inks. The reverse-printed, clear PET outer layer is said to give greatly improved gloss over the printed paper used previously and protects the printing. The improved construction also palletizes and stacks well; it features a one-way valve to purge air, allowing the bag to flatten, and an anti-skid outer surface to reduce sliding when bags are stacked.
For a complete list of winners, contact FPA at 410/694-0800 or visit flexpack.org.
---