Published: August 13, 2013
MISSISSAUGA, ON, CANADA | Plastic film and sheet extrusion systems supplier Macro Engineering & Technology Inc. has redesigned its CenterPack coextrusion die for blown film systems to improve processing versatility and minimize residence time.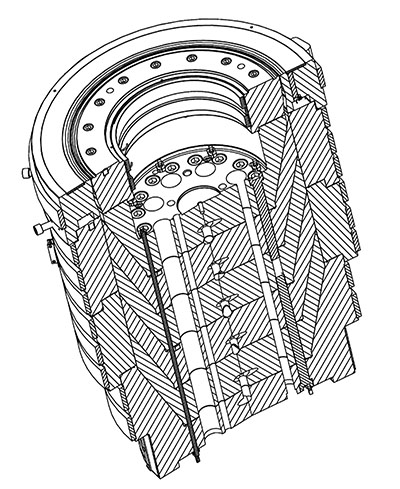 The redesign has improved the die's layer ratio range by more than 25% (from 3:1 to 4:1) while reducing residence and purging time by 40%–50%. With these upgrades, the new CenterPack die is now capable of processing both blown and cast film grade resins without any interlayer clarity issues.
Available to process film structures up to 9 layers and in die diameters up to 2 m, the newly redesigned CenterPack die provides excellent film quality for Nylon 6, EVOH, PP, PETG, plastomers, LLDP for laminating and thermoforming applications. The die is a stackable design using a center-fed system that ensures minimum residence time, fast purging and delivers flat film with gauge better than ± 5% (2-sigma).
This email address is being protected from spambots. You need JavaScript enabled to view it.