Published: December 12, 2019
By Joan Mantini
Currently flexible packaging represents approximately 19 percent of the total $170 billion U.S. packaging industry and is the second largest packaging segment behind corrugated paper. According to the recent Flexible Packaging Association's (FPA) 2019 State of the Flexible Packaging Industry Report, the industry has shown steady growth over the last 20 years with two exceptions, the downturn of 2001 due to the 9/11 terrorist attacks and the "Great Recession" of 2009. This steady growth and expansion have been aided by innovation in technology and products, growth in new and existing markets and an ability to adapt to the ever-changing environment of today's marketplace, according to the FPA.
What follows is a handful of the 2019 award winning flexible packages, as well as innovative flexible packages that have filtered through PFFC-Online.com worth noting from 2019.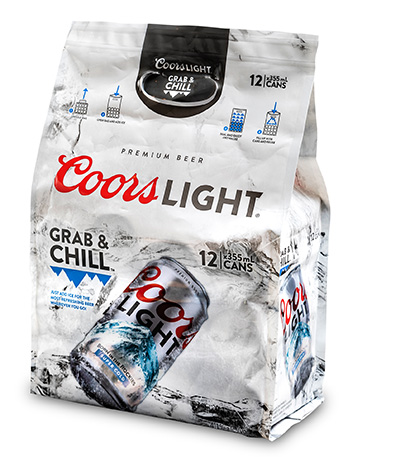 Earlier this year, the FPA announced its 2019 Flexible Packaging Achievement Award winners of its 63rd Annual Flexible Packaging Achievement Awards Competition. This year 140 entries were submitted into the competition, however, Molson Coors – 12 Pack Cooler Bag took honors for the Highest Achievement Award – which possess overall packaging excellence, significant attributes in all award categories and contributing most to the advancement of the industry. But the Molson Coors – 12 Pack Cooler Bag awards did not end there, it took home several more throughout the competition including:
Gold award in the Expanding the Use of Flexible Packaging category;
Gold award in the Printing & Shelf Impact category; and
A Silver award in the Packaging Excellence Manufacturer category.
Molson Coors' 12 Pack Cooler Flexible Bag manufactured by Bemis Company, Inc., delivers portable convenience with a pouch that expands into a larger, reusable bag that provides additional convenience features. The film's sturdy, high performance structure allows consumers to reuse the bag. Reusability provides brand benefits to communicate benefits and quality to brand-loyal consumers over and over again.

Dow also recognized several packaging companies with its Packaging Innovation Awards created to honor innovations in packaging design, materials, technology and processes across the entire packaging value chain. Flexible packages placing in the winner's circle as Diamond finalist included:
Werner & Mertz GmbH and Mondi Group, Sustainable, 100% Recyclable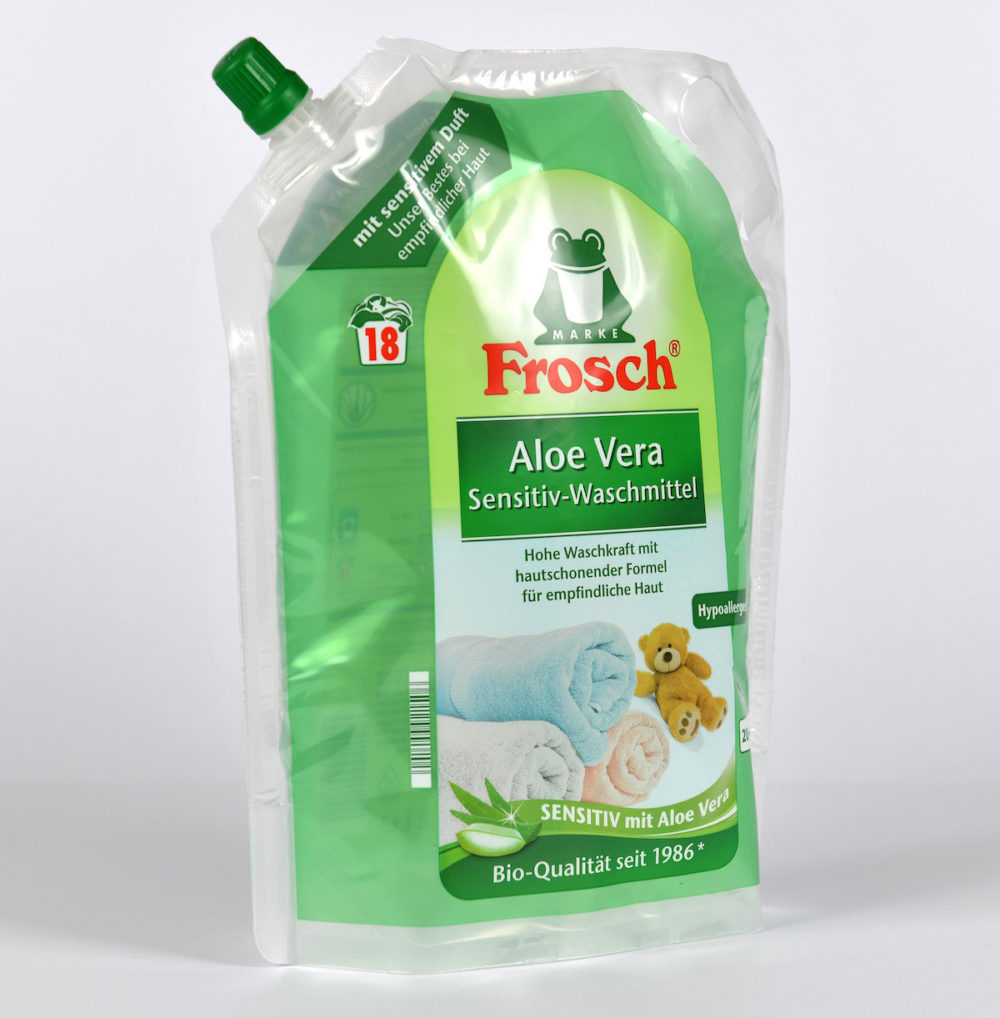 Frosch Pouch Made of Polyethylene - Werner & Mertz GmbH and Mondi Group developed the sustainable, 100 percent polyethylene (PE) Frosch pouch to replace its previous multi-material flexible packaging for various products. The new mono-material PE film was developed to be 100 percent recyclable by eliminating barriers (like EVOH) and adhesives that can prevent recyclability. The package's decoration is printed on a PE-film. No additional materials are disturbing the near infrared (NIR) detection during sorting. Finally, refilling an existing Frosch-bottle by using this pouch saves up to 70 percent material.
ProAmpac and L'Oréal, REDKEN® Flash Lift Bonder Inside - L'Oréal and ProAmpac reimagined the REDKEN Flash Lift Bonder Inside to minimize material use and maximize functionality. The newly designed spouted flexible pouch only requires a developer to complete the application process, giving users a portable, useful alternative to multiple rigid containers. A unique curved spout prevents powder fumes and guides product into the easy-open lid that doubles as a measuring cup for added convenience.
Indeed, PMMI holds awards of its own where the winners are announced at Pack Expo, a tradeshow owned and produced by PMMI. Amongst the 2019 Technology Excellence Award Winners, winning in the Baking & Snack category, was Entour Front of Store Recycle capable Bear Naked Granola Package, Berry Global, Inc. As part of the Entour™ family of products, the barrier film reportedly offers the functionality and performance of traditional barrier films while remaining PE recycle stream compatible. This coex film designed has excellent moisture and oxygen barrier that can go through the store drop-off PE recycle stream. The film can be surface printed or used as a component in a lamination, according to PMMI's winner profiles.
Other flexible packages worth a second look in 2019 include:
Nestlé's YES! snack bars made their debut in a new recyclable paper wrapper. In a breakthrough innovation, for the first time a confectionery bar has been packaged in paper using a high-speed flow wrap technology. This launch unlocked the potential for recyclable paper packaging to be used in the confectionery industry.
ProAmpac announced that its production of a high-barrier pouch made with 25 percent post-consumer recycled (PCR) materials for JUSTIN'S® newest product innovation, Nut Butter Covered Nuts. To produce the new pouch, ProAmpac collaborated with its customer JUSTIN'S. Utilizing a food-contact FDA-compliant structure, this snack pouch reduces its reliance on virgin resin by using 40 percent recycled plastic content in the sealant film that equates to 25 percent of the total structure. This pouch has high oxygen- and moisture-barrier properties, preserving product freshness, features crisp branded graphics and reduces the package's total carbon footprint by not relying on 100 percent virgin polymers.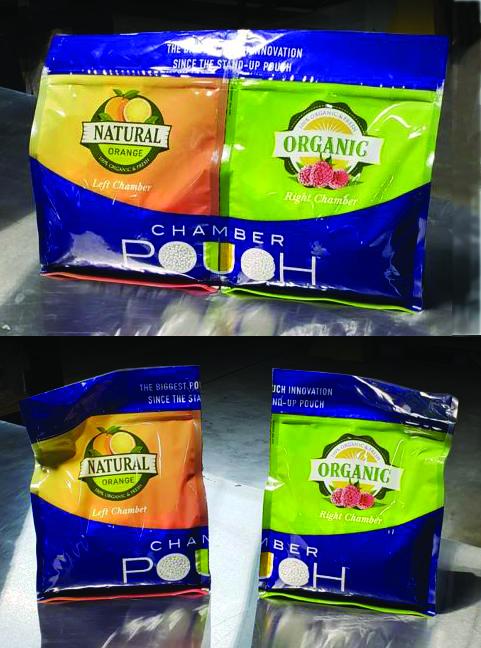 Sun Centre USA announced its latest pouch machinery is successfully producing multi-chamber pouches based on Arranti's patented pouch designs. Arranti's new pouch designs allow for the creation of standup flexible gusset pouches with up to three separate chambers, ideal for selling combinations of two or more products that are typically used together or mixed, including dry powders, granular products, flow-able solids, liquids, paste and more.
Sun Centre USA's pouch-making machinery can also produce Arranti's perforated pouches that allow chambered pouches to be fully separated. This enables companies to create new products, brand extensions and combinations. A single SKU can be separated into two consumer-friendly stand-up pouches. These multi-chamber pouches can be fitted with reclosable zippers, spouts, sliders, hook-and-loop closures and spray triggers, among others. They can also be fitted with carrying or hanging add-ons ranging from top panels with finger or hang-holes to straps and/or handles at various positions. The flexible pouches stand on their own once filled with product, and are recyclable when empty.
Avery Dennison expanded its Rapid-Roll® Portfolio with a print-ready Stand Up Pouch construction, as part of a broader strategy to help converters grow their business with innovative and eye-catching packaging formats for premium foods and snacks, household products and beverages and other segments. The new Stand Up Pouch constructions feature print-ready facestocks with 3mil sealant films. They can be printed and formed into pre-made pouches, or pouched directly through form-fill-seal lines. White and clear versions feature a corona-treated polyester film for flexographic printing. The film combines durability and resistance to both heat and moisture. A metallized PET version is corona-treated for surface-printing. This material offers toughness, heat resistance, and provides a superior barrier to moisture, oxygen and light.