Published: February 01, 2019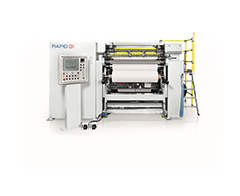 GOEBEL IMS, one of the world's leading manufacturers of slitting and winding solutions, plans to present its portfolio of innovative machines for high-quality converting of film, paper and aluminum foil from March 12-14 in hall A6, booth 344 at ICE Europe.
The company plans to highlight the XTRASLIT 2 which offers outstanding efficiency and winding quality in the converting of films, papers and flexible packaging materials at the show. Thanks to its modular machine concept and many individual technical features, the XTRASLIT 2 covers almost any customer requirement and can be configured as requested.

Experts of GOEBEL IMS also recently designed a tailor-made center-driven slitter rewinder for particularly demanding banknote paper. For security reasons, silver stripes are incorporated into the paper during the production. These lead to uneven surfaces where they create higher pressure in the converting process of the original rolls. To ensure perfect pressure control, the XTRASLIT 2 was equipped with a rubber-coated contact roller that counterbalanced higher pressures for excellent finished roll quality.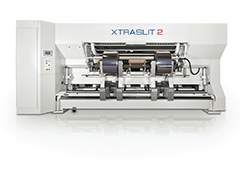 Another highlight presented at this year's ICE Europe is GOEBEL IMS' bestselling slitter rewinder for paper RAPID D1. It offers flexibility, both with materials and slitting widths, highest productivity and availability as well as excellent slitting and roll quality – especially for narrow finished rolls. In its newest edition, the successful model is equipped with a contact roller on load cells and with a closed loop control. This guarantees a highly sensitive contact pressure control between contact roller and finished roll sets when converting delicate materials and thus superior quality of the finished rolls.
Learn more about the outstanding performance of GOEBEL IMS' innovative slitting and winding machines and visit us at booth 344 in hall A6 at ICE Europe 2019.
For more information, visit www.goebel-ims.com/eng/index/.