Published: December 27, 2017
CHICAGO, IL | GPA, supplier of substrate solutions for digital, wide format, and offset printing, announces the addition of PaperTyger Durable Papers to its collection of substrates for offset presses. Having initially introduced PaperTyger to the digital printing market in 2016, this expanded offering reportedly will provide new opportunities for printers and marketers to create more beautiful and effective print.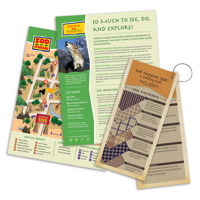 Company says that, thanks to its patented, solvent-free manufacturing process that laminates two paper layers to a PET core, PaperTyger looks, feels, and performs like paper with added resistance to tearing, moisture, and greasy substances. Designed for any application that calls for durability at a cost-effective price point, these specialty papers are said to be suited for rugged packaging, tags, maps, menus, manuals, ID cards, posters, and other hardworking pieces.
The papers are said to offer the hassle-free finishing and converting performance of traditional papers and to be easily guillotine cut, die-cut, scored, folded, and glued, among other processes. It also boasts FSC certification and is made of paper from responsible sources.
The company currently stocks PaperTyger for offset presses in five different basis weights ranging from 27# Bond to 108# C2S, in sheet sizes from 8.5 x 11 in. to 26 x 40 in. It also offers PaperTyger for HP Indigo and dry toner presses.
This email address is being protected from spambots. You need JavaScript enabled to view it.