Published: September 28, 2016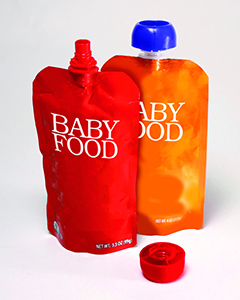 MIDLAND, MI | Dow Packaging & Specialty Plastics has unveiled its new EVERCAP PE resins portfolio for rigid caps and closures. Resins with the EVERCAP PE portfolio can also be used for flexible packaging applications. EVERCAP's versatile portfolio caters to mega trends and emerging issues shaping market needs, including an aging U.S. population and the call for improved sustainability.
In 2014, an older population – persons 65 years or older – represented 14.5% of the U.S. population. By 2040 that population will grow dramatically to 21.7% (HHS/Census Bureau). EVERCAP will help drive new market opportunities for polyethylene closures and fitments by addressing senior dexterity limitations through easier open and close functionality. To ensure end user convenience, Dow P&SP tested every lot of material with a human sensory lab.
While achieving unparalleled product performance, the technology also delivers sustainability improvements:
Two-piece to one-piece closure conversion: Reduces material needed for production
Light weighting: Enables more efficient, cost effective transportation
Helps fight food waste: Extends shelf-life, keeping items fresh through industry-leading sealability, barrier and durability.