Published: September 15, 2016
CHICAGO, IL | GPA, supplier of substrate solutions for offset, digital, and wide format printing, announces the addition of Azuna 3D Film to its offering for offset presses. Company says this translucent film provides a realistic illusion of depth with a three-dimensional bubble pattern that creates a captivating appearance.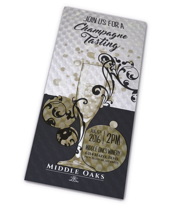 The film is said to be well suited for retail and POP signage, product packaging, direct mail, business cards, shelf wobblers, counter mats, and more. This material meets FDA requirements for food contact applications. Material a #5 recyclable plastic with lightweight durability. Both sides of this translucent sheet reportedly offer superior printability.
Sheets can be converted into striking applications, company says, with the most common finishing methods, including scoring, folding, die-cutting, gluing, and foil stamping.