Published: June 13, 2016
NEW DELHI, INDIA | Cosmo Films, a manufacturer of speciality BOPP films, set up a cast polypropylene (CPP) line with an annual capacity of 1,800 MT at its existing facility in Waluj,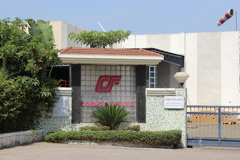 Aurangabad, India, recently and has been manufacturing CPP films since this February. At present, all eight products under CPP portfolio have been commercialized, and the company says they have been received well by the market. The portfolio consists of three transparent, three metallized, and two speciality products. The speciality products include high-speed packaging and ant-ifog films.
This is just the beginning, company says, as it already is working on further developing the portfolio, a decision said come in the wake of polymer gaining favor as material of choice in both traditional flexible packaging as well as non-packing applications. Some of the reported reasons for this broad-based acceptance are excellent heat seal strength, good thermal stability, good puncture resistance, excellent clarity and printing, and barrier properties. The film also is said to yield good economics owing to its low density. Some of archetypal application areas for the film includes hot filling and retort applications, high-speed application on f/f/s machines, and twist wrap applications.
Pankaj Poddar, CEO of Cosmo Films, says, "The CPP market has been largely unorganized and was looking for an organized player like us to add value to the market. And being a focused BOPP player comes in handy as CPP and BOPP have always been close cousins."
This email address is being protected from spambots. You need JavaScript enabled to view it.