Published: October 31, 2003, By Nsenga Byrd Thompson, Associate Editor
The Institute of Packaging Professionals (IOPP) recently announced the winners of its AmeriStar Package Awards, honoring the best in packaging for 2003.
Packaging professionals competed in 14 categories including Food, Beverage, Health & Beauty Aids, Displays, and Regulated Packaging. CLP Packaging Solutions, AGI Klearfold, and Diamond Packaging were among the converters honored this year.
Winning packages were displayed at PackExpo Intl. 2003 in Las Vegas in October and were recognized at the AmeriStar awards reception. AmeriStar award winners automatically qualify for entry into the World Packaging Organization's WorldStar Package Awards Competition, which compares packages of similar function from all around the world. Here is a glimpse at just a few of the winners.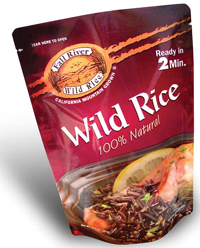 A Wild Entry
In the Food Category, CLP Packaging Solutions, Fairflield, NJ, is honored for its Fall River Wild Rice entry. This no-foil, microwaveable retort stand-up pouch thrust wild rice into the booming and profitable ready-to-eat market, notes the company. As a result , wild rice is said to be an everyday health food rather than a time-consuming holiday treat.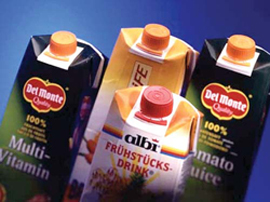 A Twist for the Competition
In the Beverage Category, SIG AllCap/SIG combibloc AG, Rheinfall, Switzerland, receives top honors for its combiTwist closure with the combifit Aseptic Beverage Carton. The combiTwist closure allows consumers the opportunity to open their beverage carton with only a single twist action. CombiTwist is said to be the next generation in beverage carton closure solutions. The combiTwist closure uses an integrated single action mechanism to both open the cap and break through the beverage carton simultaneously.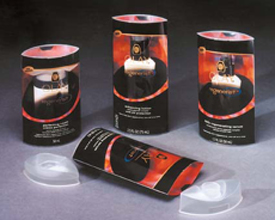 Ageless Packaging
AGI/Klearfold, New York, NY, receives thumbs up from judges in the Health & Beauty Aids Category for its Procter & Gamble Olay Regenerist/InSight. The Olay Regenerist package was developed as a collaboration between AGI/Klearfold and P&G. The InSight package, AGI/Klearfold's name for this combination-style package, brings together printed plastic sleeves and injection molded end caps, to produce uniquely shaped packaging, the company reports.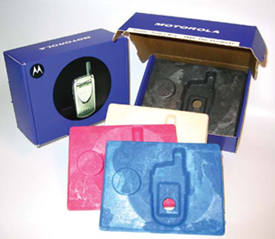 Packaging Made Simple
Motorola Inc. Cellular Phone Division, Palatine, IL, wins raves from AmeriStar judges in the Electronics Category for its Simply-Smart Packaging Solution. The company's Global Packaging Team created an innovative packaging family that reportedly parallels and compliments its unique product line, in conjunction with simplifying operations, reducing cost, and maintaining the highest environmental standards.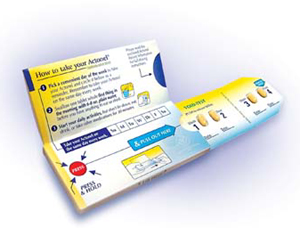 Innovative Lock Keeps Kids Safe
In the Pharmaceutical/Drug Category, the Actonel 35mg, Senior Elite Dosepak by Procter & Gamble Pharmaceuticals receives the nod from AmeriStar judges. This unique package design, patented by MeadWestvaco, includes an innovative locking mechanism, which provides the highest level of child resistance while remaining consumer friendly. This package also incorporates a pocket, which provides additional printable area for patient information as well as a convenient storage area for a patient information leaflet.
Style-Conscious Displays
Diamond Packaging, Rochester, NY, is honored in the Display Category for its L'Oreal USA/Matrix Essentials Trix Remix Counter Display & Sampler. L'Oreal turned to Diamond Packaging to design, manufacture, and provide fulfillment for its new marketing campaign. The promotional packaging succeeds in conveying this edgy, innovative style and differentiates Trix from competitor products.
---
For a complete list of this year's winners, visit the IOPP website at iopp.org.
---