Published: January 05, 2015
FORCHHEIM, GERMANY | Huhtamaki Films has a new owner, Deutsche Beteiligungs AG (DBAG) and the DBAG Fund VI, a fund advised by DBAG.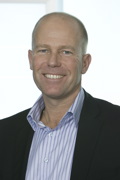 The German Federal Cartel Office has approved the sale of the film manufacturer to the private equity company. The purchase price amounts to 141 million euros. Apart from DBAG and DBAG Fund VI, the management of the newly created corporate group will also hold shares in the company. Under the umbrella of the holding, the new corporate group will continue to work from its four production locations in Forchheim (Germany), Malvern (USA), Camaçari (Brazil), and Samutsakorn (Thailand). Huhtamaki Films has approximately 1,000 employees.
"We are pleased that all contracts have been signed," says Peter Wahsner, CEO of the new corporate group. "Likewise, the swift approval by the cartel office enabled timely closure of the transaction. This means we are able to initiate our next steps for the beginning of the new year."
The film manufacturer intends to complete its transition with the new company structure over the next few months, and subsequently will announce the new name under which the company will continue to operate worldwide.
This email address is being protected from spambots. You need JavaScript enabled to view it.