Published: January 24, 2023
Paper Converting Machine Company (PCMC), part of BW Converting Solutions, specializes in the design, manufacture, and service of high-performance converting machinery for the printing, tissue, and hygiene industries worldwide. Our comprehensive print industry products include a complete range of central impression, inline, and offset printing presses; digital hybrids and conversions; and award-winning laser anilox cleaners for the flexible-packaging, prime-label, and carton-converting industries.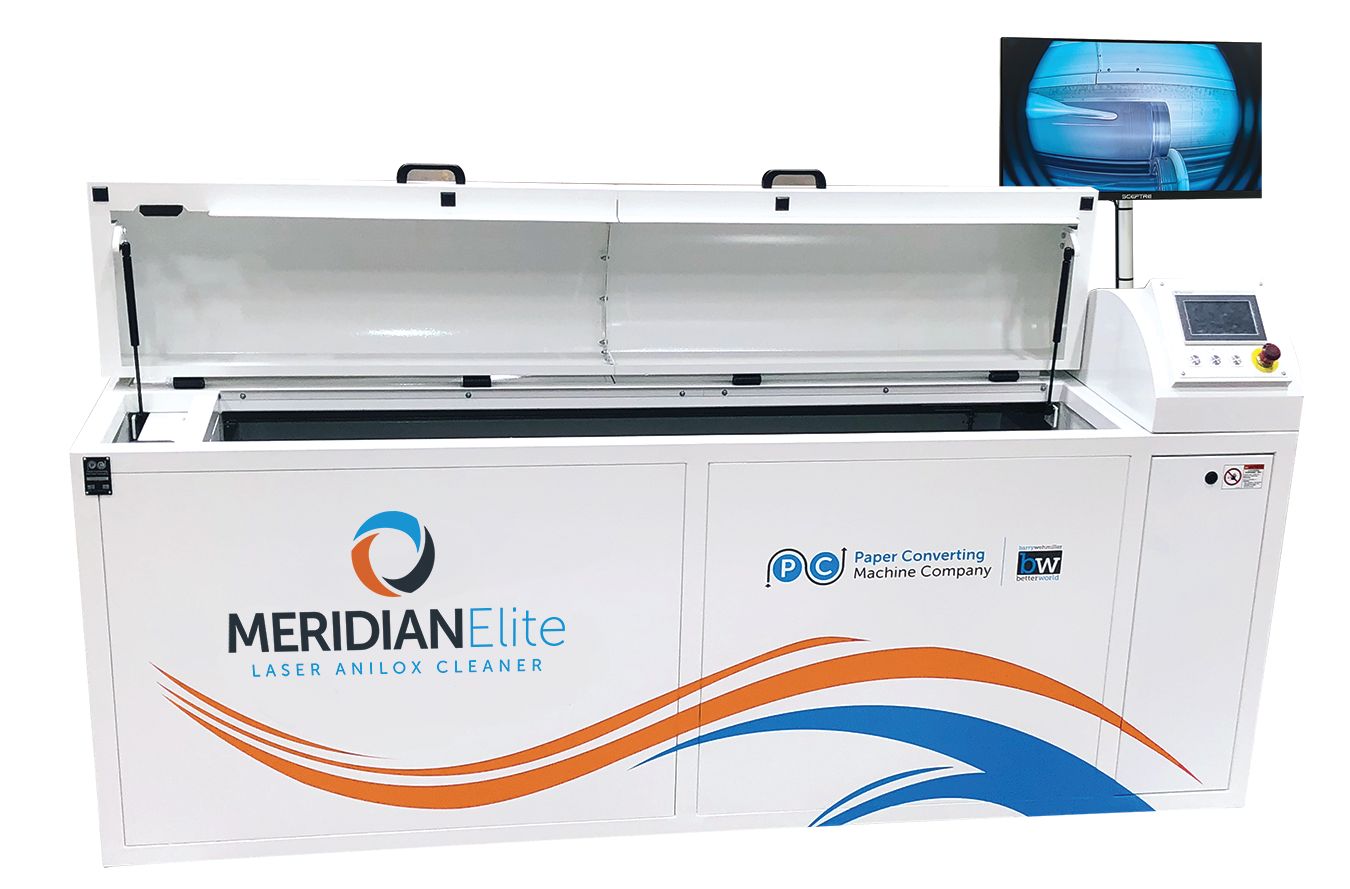 LASER ANILOX CLEANER
The Meridian Elite's patented laser technology deep cleans engravings of any line screen without increased surface temperature or hot spots. The deep cleaning allows the anilox to perform at correct volumes – saving time, ink, and waste. The fastest cleaning cycles in the industry along with smart and connected features keep your shop operating at peak efficiency. Winner of the 2020 FTA Technical Innovation Award and 2020 Label Industry Global Award.
FUSION C
The Fusion C central impression presses were developed to meet the demands of short length runs that require more efficient changeovers and setups with high repeatability and maximum uptime. Features such as TruePrint, a camera-based impression and registration system, and SteadyPrint anti-bounce technology further enhance the Fusion C's ability to produce high-quality output through a wide speed range.
DIGITAL
Our ION digital conversion system and hybrid press options offer flexible inkjet printing for many platforms including labels, folding cartons, wide web packaging and other specialty printing markets. The industry leading 1600x1585 dpi native resolution is one of the highest in the industry and can print in different print modes pushing print speeds up to 668 ft/min. Powered by Memjet's drop-on-demand thermal inkjet technology, each print head fires more than 3 billion dots per second. The new aqueous pigmented ink set offers a durable, lightfast solution to your digital print needs, and can be configured from 8.5-inch print width up to 60 inches. ION digital print technology is available as a mono-color print bar and full color printing platform with expanded gamut printing.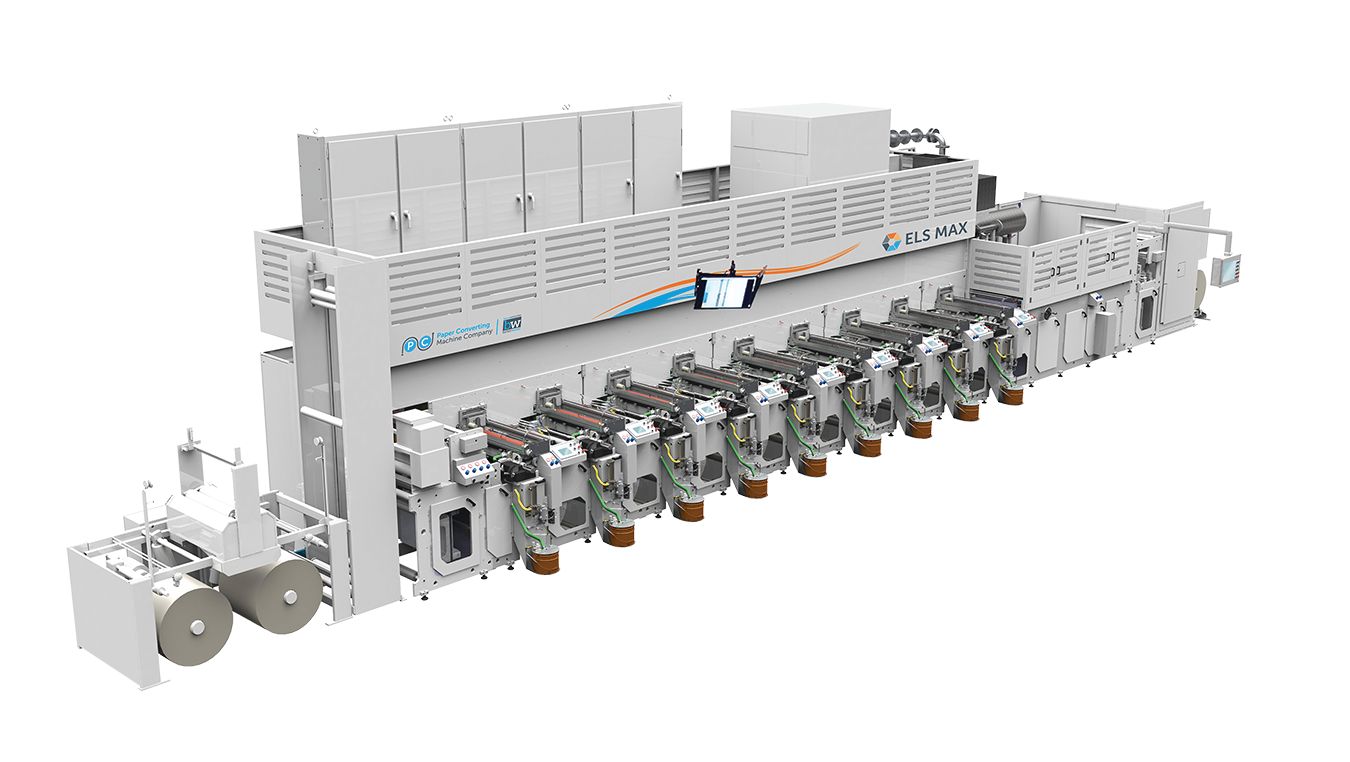 ELS-MAX
The ELS-MAX has taken inline printing to a new level. It is the first inline press to incorporate the features and advantages of both CI and inline presses. The register tolerance is the best in the inline industry and matches what CI presses can hold. Our True Print Plus option auto sets registration and impressions from a PDF file - saving time, material and ink. Operators simply press one button to start the make-ready process. The ELS-MAX can be customized with additional features such as inline lamination, UV curing, backside printing without a turn bar, rail system and more. The print stations are fully servo-driven with direct drive, eliminating all gears and most common wear parts. A variety of unwinds and rewinds are available for all applications from short run to continuous run. The ELS-MAX can run a wide range of material types and thicknesses ranging from thin films to board stock.

Rodney Pennings
Director of Sales
This email address is being protected from spambots. You need JavaScript enabled to view it.
Paper Converting Machine Company
2300 South Ashland Avenue
P.O. Box 19005
Green Bay, WI 54307-9005
+1 (920) 491-6674 | m +1 (920) 362-4931